Another successful live-blog last night with Lauren and Geoff! Good times were had by all! Especially because one half of the "Evil Queens" was Auf'd! Goodbye Ivy! But that leaves a burning question: Who will compliment Gretchen now??? My guess is Valerie - since she was safe (phew!) and she and Ivy were BFFs somehow. I thought Val was better than that!

Anyways...the big winner? You guessed it:

MONDO

!!

Here are his winning looks:




Great job, as always Mondo. These two looks are very Sweeny Todd to me - but I love it! When he said "Kaleidoscope" when the challenge was announced, I was already in love. Mondo always has such a great eye for prints and colour combinations. Even with his failed Resort Wear look. Yes, I liked it:




I can't wait until next week!! Although I have to say that I'm still waiting for my Runway Bloodbath that Lifetime promised us a few weeks ago...Maybe it will happen during Fashion Week?? One can only hope. And I'm sure the Bringer of Smack Talk (Gretchen, y'all) will be the center of it. She should really take this saying to heart: If you don't have anything nice to say, don't say it at all. Why? Because every time she's not in the top 3, she hates life. Last night, for some weird reason, she was in the top 3 for the first time in a long time. I don't know how. Her outfits were terrible.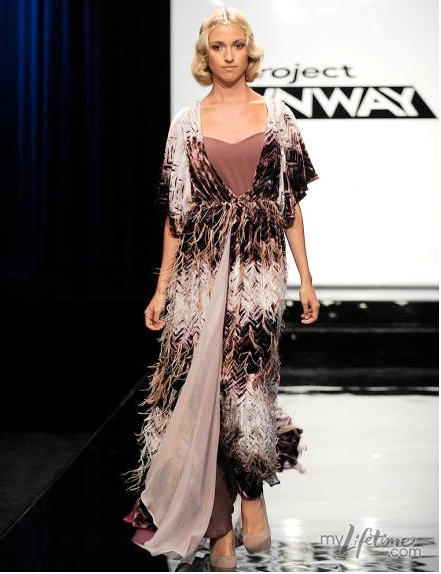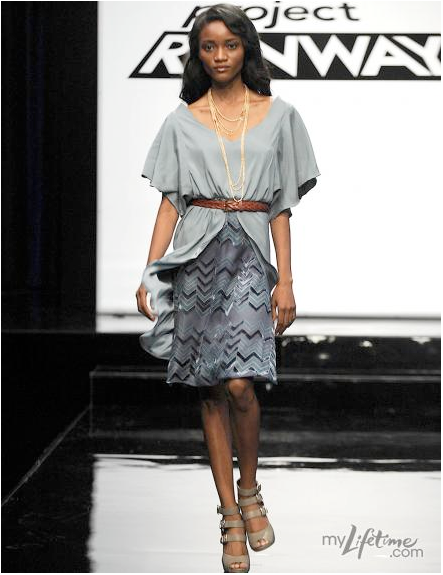 I will say this about Gretchen's choices: I really like the jewelry she styles with. Not gonna lie, I really enjoyed the head chain she styled with last night:


It was very Childlike Empress and if there's one thing I love more than anything, it's The Neverending Story. Aaaaaand - at some point last year I designed head chains for Body Politik (modeled by the always lovely Lauren):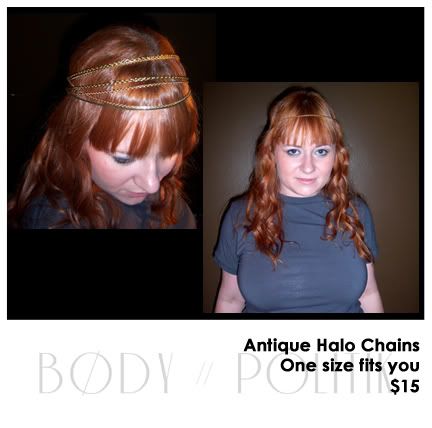 My, how things change...

But I digress.

I haven't even told you the Drinking Game rules!!
As decreed by us last night, you must take a shot when the follwing happens:


When someones says "Under the bus"

When Nina looks constipated

When something is deemed a "train wreck"

When Tim says "Thank you Mood", "Make it work", "gather round", or "Can I have your attention"

Michael Kors has to make some sort of crotch comment
Sound good? I'm sure there will be more revisions next week. One can only hope!
And just so you know, there's a planned finale party in the works. STAY TUNED!!!
Until next time, get more Project Runway loving
here
and be sure to join us next week!
Love and kisses,
Katzi
S.L.Y.A.S.D.I.