And you know what that means, right?! Kurt's fashion! Am I the only person who gets all worked up over Kurt's clothing? I think not. I'm sure plenty of other people out there enjoy Kurt's fierceness as much as I do. And for the season 2 premiere, I was NOT disappointed.
In case you didn't know, Kurt Hummel (played by the ever-so-talented
Chris Colfer
) is the most fabulous member (in my opinion) of the William McKinley High School Glee Club. His fashion sense is quite amazing. He can go from channeling his inner Chuck Bass in well-tailored coats and pants to a more casual yet still fashionable look.
Last night's season premiere (
Audition
) was wonderful! I've been anxiously waiting the return of
Glee
all summer and it's finally here! Although some of the songs weren't great, the episode was off to a great start. There is a new football coach:
Coach Bieste
. She's awesome! Her snappy one-liners could rival Sue's - if only they made proper sense. Poor, sweet, misunderstood Coach Bieste endures quite the bullying from *gasp* Sue and Will. What?! Sue and Will teamed up to get rid of the coach who wants to cut the Cheerio's and Glee Club's budget by 10% to help boost the football team to bring more money back into the school. What it was to me was a
Grover Goes to School
episode. And we all know
how I feel about that
...though I didn't cry in this episode because I just
knew
Will would come around.
Kurt's fashion was amazing. He was his usual fabulous self but I think he might kick it up a notch. I can feel it. Here are some highlights from last night's fashion show: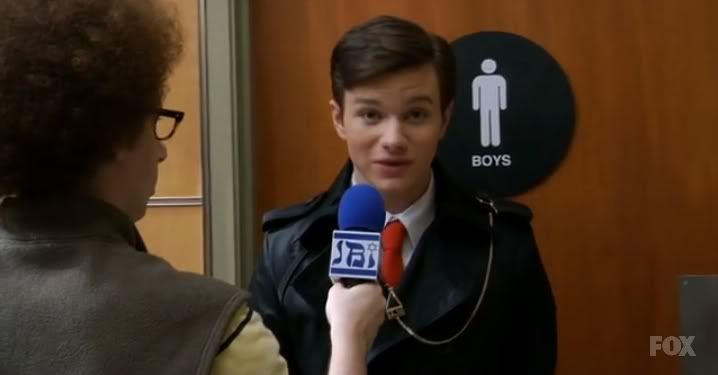 Can I just say that I'm IN LOVE with the chain from his tie to his jacket?! LOVE IT!!
Loving the colour of this jacket and his sweet, sweet arm candy Mercedes.
I LOVED this scene. When asked if he was wearing a girl's sweater he replied."Fashion knows no gender". LOVES IT! And the sweater looks fabs!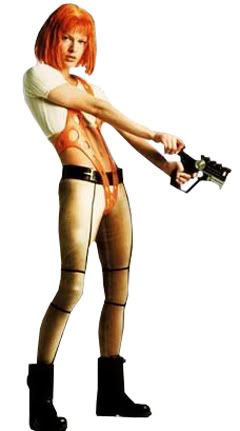 I'm not quite sure what was happening here. I LOVE his Civil War style hats but I'm not sure if the "bondage" straps, reminiscent of
The Fifth Element
, were a winning combination. I love them both separately but maybe not together. Still, he WORKED IT.
I'm thinking about starting a Kurt Hummel fashion Tumblr but I'm not sure if I'd have the time to run it properly. Oh well. Until then, I'll just keep screen-capping from Hulu and squeal with joy at all the fashion adventures yet to come for season 2!
Watch the season 2 premiere, if you haven't already or if you just have to see it again,
HERE
Love and kisses,
Katzi
S.L.Y.A.S.D.I.