OMG you guys! It happened! Michael C finally came out!!!!!! We all knew he wasn't fooling anyone! I'm so happy he finally did it!! I don't know why he was fronting saying he has a wife and kid. ZOMG! I respect him even more for that! Hooray for Michael C - in that regard because he was Auf'd last night. *Tear*
Let me just say that I cannot believe Gretchen was accepted to go to Fashion Week after Mondo. WHAT. THE. FUDGE. POPSICLES. But it would've added insult to injury on Michael C if he and Gretchen were the two on the bottom instead of him and Andy.
BUT STILL...Gretchen?!
Let's check out the looks, shall we?
Let's start with
Andy.
I really love this playsuit. The shorts are adorbs but I'm not so sure about the ruffles on top. The headpieces? LOVE THEM. Don't judge me. I love the "space queen"/fairy look they have. Cute.
This was the hotly debated "throw away" fairy princess look the judges were having a hard time with. I agree with them - it's a throw away piece when you look at it with the other two pieces but I'm sure in the
whole
collection, it could work(?).
The surprise third look. You knew there was a twist and this time, it did not involve the Velvet Bag of Terror. This look is great BUT I am not loving the colour. It's a little too much for me.
Next up: Wretched - I mean
Gretchen

.
I don't like her and I don't like these designs. They're so strange and off-putting. The only thing I'm excited about as far as Gretchen's show is concerned is the jewelry. That is all.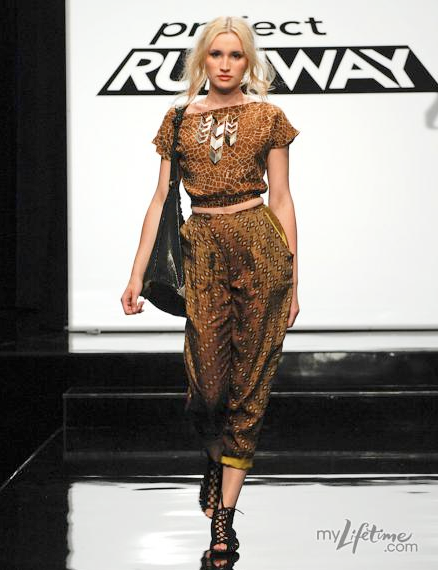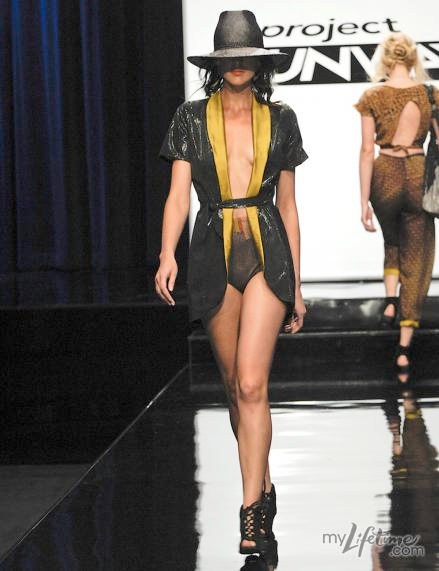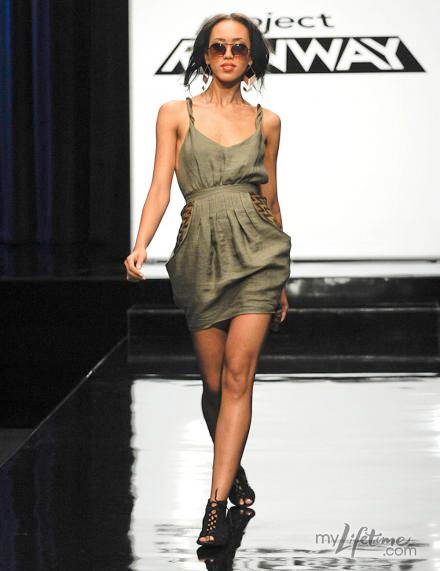 Next up:
Michael C.
I really like the Grecian Goddess he taps into for the surprise third look. It's flowy, ethereal and straight out of something from my daydreams of being on Mount Oympus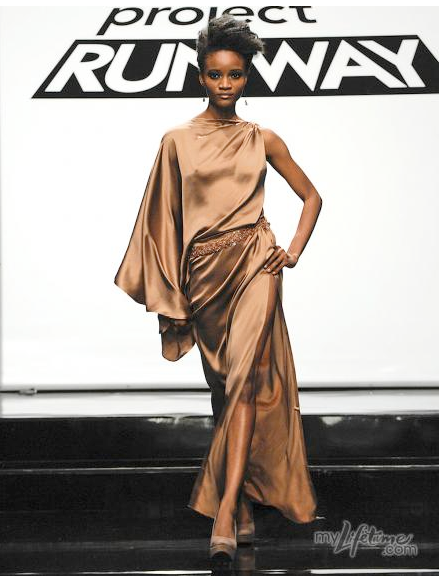 I think I could picture Serena Vanderwoodsen in this outfit right here. LOVES IT! I was thinking about different colour combinations for this dress and I got way too carried away. I would LOVE to have this dress!
Okay - can I just say that I'm in LOVE with this top?!?!?!!!!! It's so strange and there's no way I could ever pull it off but I'm in love with the tassels and the movement in it. I love the pants too. I think they're great separates.
And last but certainly not least -
MONDO!
The surprise third look looks like it came straight out of Blair Waldorf's closet. I would own this skirt in every colour combination available.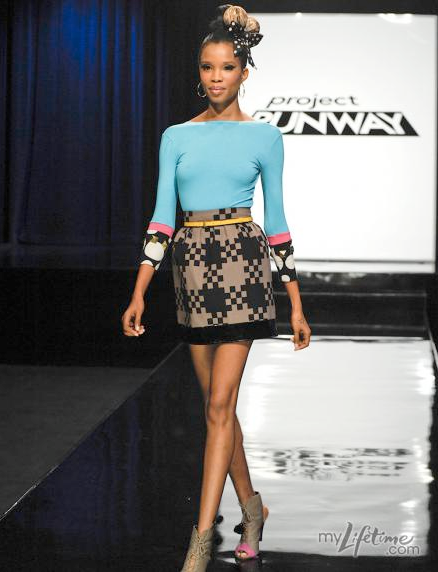 Dee-lectible! Dee-gorgeous! Dee-groovy! The Dee Lite Lady Kier dress! It would've scared me if it had been a catsuit. MEEEOOWWW!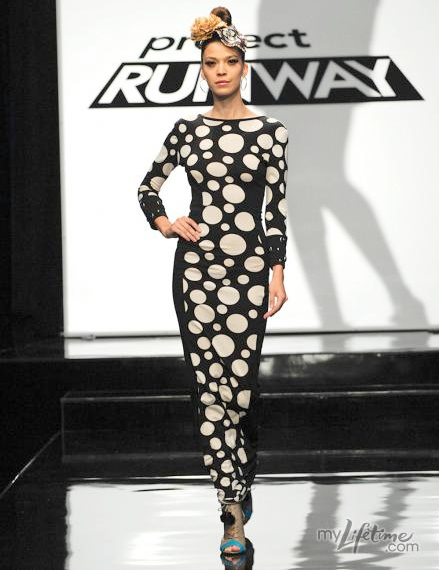 Another successful Gossip Girl-type look. LOVES IT, MONDO!!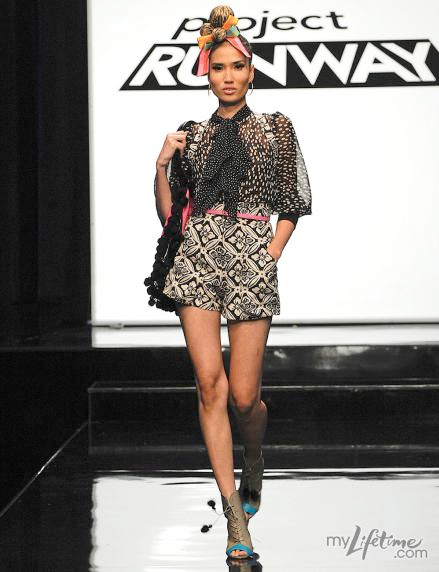 I cannot wait until the Finale Part 2 next week! I only have one frowny face (besides Michael C getting auf'd) and that's WHY IN THE FUDGE POPSICLES IS JESSICA SIMPSON THE GUEST JUDGE???!!! WHY???? Maybe it was her boobs that got her the job...I don't know. I would've preferred Christian Siriano as guest judge for Fashion Week. Or pretty much anybody else except Jessica Simpson. Why not Blake Lively? Why not Leighton Meester? Why not David LaChapelle? Why not anybody else? Was Jess the only one available? Oh well.
For the Finale Part 2, Lauren, Geoff and I will be under the SAME ROOF watching and blogging together! I'm so excited I want us to do a live webcam feed but I might be the only one jazzed about that...
Anyways - until next week!! Be sure to
Rate the Runway
and catch us LIVE for the Finale Part 2!! We'll have the champagne chilled for when Mondo wins because, I mean, who else but Mondo right?! Mondo forever!!
Love and kisses,
Katzi
S.L.Y.A.S.D.I.