OMG! I missed Project Runway last night to see
Wavves
at Drunken Unicorn and lo and behold - it was the MOST emotional episode all season!! I spent my time wisely during the opening acts to check Twitter like a maniac trying to decode Project Runway's mysterious tweets and texting Lauren frantically about what was going on. After an exhilarating show, I came home, crashed for a measly few hours of sleep, woke up crazy early to use my personal day for what it was intended for: to renew my driver's license. Exciting, I know.
The rest of the day was a sleepy fog followed by being scolded by Lauren for not having watched last night's episode. So I got myself a sandwich cozied up to my trusty laptop and watched. On the Lifetime website, there was a banner that said "Show your support for Mondo". Hmmm. What could've possibly been wrong with Mondo? Crazy medical bill for a sick family member? Maybe he was sick? Does he have cancer? Does he have a rare disease that's crazy expensive to take care of? I didn't want to think HIV/AIDS because to me, that's the most terrible - more so than other diseases. AIDS has affected my family twice in the past - when it was still a taboo illness and it was really hard to deal with both instances in my life so I never assume it's AIDS because it's one of those things you never want to think about affecting anyone because of it's impact.
But as it turns out, I was right - Mondo's HIV positive. When he first revealed that in his side interview, the tears came. And on the runway, when Nina was asking him what the inspiration was behind his print, I thought he was very classy in being vague about his pattern choice but I had a feeling it was going to come out eventually. I will say that his outfit was beautiful - as always. His ability to mix prints is amazing!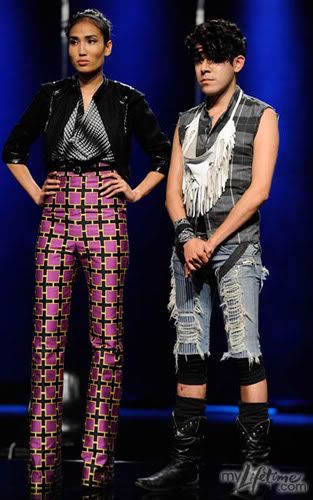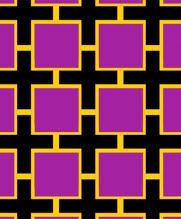 I'll admit, Gretchen's pattern was pretty but
the outfit
was SO boring! I could see the squash blossom / sun bonnet style since I'm familiar with jewelry from the South West but the outfit was drab and boring. Thankfully, she didn't do that chevron shape that she normally does...
April's pattern was pretty but I think the
long sleeve
lost me with the shortness of the skirt. Her fabric geometry is fabs, though. I love it!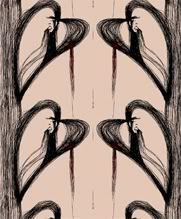 I appreciated Michael C's print because of the Evil Eye aspect. That's very Spanish of him and I loved it! I thought the print was awesome!
The outfit
had a very distinctive design and I can appreciate the architectural aspect of it but I didn't really like the yellow piping. Other than that, it was very sharp and I liked geometry with the print.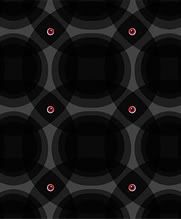 Amidst all the drama on the runway, my gal Val was eliminated. *sad face* I love Valerie!!
Her look
was always so mod and currently vintage - in a way. And she had the best, perkiest attitude out of all of the designers. Her exit was the classiest, most thoughtful exit EVER!! I love how she apologized for badmouthing and how she expressed her extreme gratitude for being there and sharing her experiences with the designers. I thought that was so classy and so diplomatic. She was so gracious and so wonderful and I will definitely miss her!!
Next week looks like there's a possibility of that bloodbath we've been waiting on since Heidi will be their client. Oi vey. I can only imagine what kind of workroom antics will happen with Heidi walking around and judging their works in progress before they go through their many incarnations before hitting the runway. I guess we'll have to wait and see!
Until next time, you can relive last night's emotional episode
here
or rate the runway
here
. Go Mondo!! <3
Love and kisses,
Katzi
S.L.Y.A.S.D.I.