I was able to find more luscious angles of Lily Donaldson in my favourite outfit: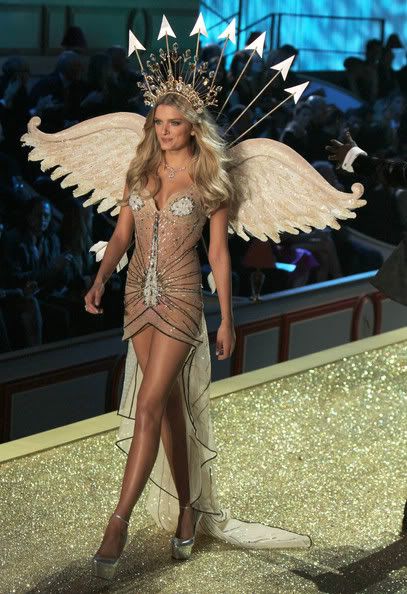 AMAZING!! I'm even more envious of her now! I think the next best thing: a tattoo.
Yes! A tattoo! I need to get with the always awesome Matt Greenhalgh of
Only You Tattoo
and see if he can sketch me up a cute pin up girl version of Lily Donaldson's outfit from the show. That would be adorbs Xs infinity!!
I digress...on to the rest of the found outfits! (Some of them are repeats but from a different angle or a close up)
Yes, I found more from my
*favourite*
section: Country. Actually, it's not so bad anymore. Why? JESSICA STAM. Look at her.
Just look at her
.
She is working those weird wooden rose feather wings and her denim patchwork...um...whatever - I still hated this part. But now you get to see MeeMaw's table cloth I mentioned in the last post! Awesome!
More from the Tough Love portion (with bonus angles from ones you've seen before):
My dear, dear Adriana. You are fucking awesome! Look at how FIERCE you look:
You're such a badass!
Okay - moving on...to the Jungle Safari
Loving the body paint and the wearability of most of these bra and panty sets.
And now, my little Goddess Angels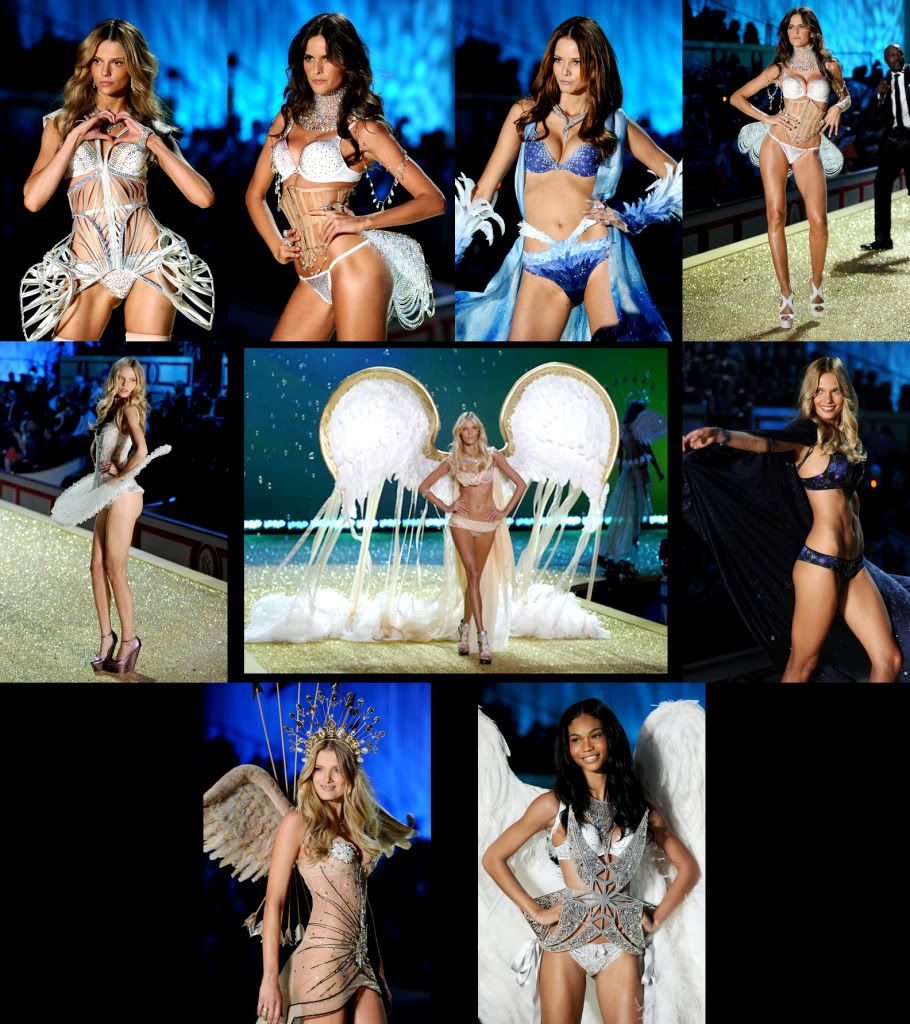 They really do look like Grecian Goddesses that fell from the sky. *Le sigh*...the stuff dreams are made of...
And last - but definitely NOT least - the Candy Raver Sleep Over!!!!
We get a repeat Jessica Stam looking all cute in a see through raincoat with a GIANT rick rack belt. Adorbs!! You can't hate this part. Just look at the colours! You can't get mad at it!!! You just want to pinch their little cheeks, put their hair in pigtails and have them give each other manicures! CUTE!!!
I had the fun pleasure of checking out
this collection
and
this one
for more photos! These are amazing! And there's still more out there, I'm sure!! I'll keep my eyes peeled!
Until next time...
Love and kisses,
Katzi
S.L.Y.A.S.D.I.