Wow. I haven't been watching Bad Girls Club for very long but I'm all caught up thanks to the holiday marathons. What can I say? These bitches are CRAZY. Of course they are - they're on
Bad Girls Club
.
So here we are, 6 seasons later and the crazy is still turned up to 11. Who do we have this round?
First up, a feisty redhead:
Sydney
She's hot and she kind of reminds me of
Lea
from BGC5. Not just because of the tattoo / pin-up thing but because she seems really sweet on the surface but you don't want to get on her bad side...Also, I have a thing for redheads
Next, we have a Southern Belle:
Lauren
I don't know what it is about Southern girls but I love 'em! And her name is Lauren, just like my lady Lala! If she's anything like my Lala, she's great fun to be around and you DO NOT want to cross her...
Next, we have
Char
.
Char is the 27 year old career girl who left her job at an ad agency to live in the Bad Girls house. I have mixed feelings about this. On the one hand, I have to give it to her for taking the opportunity to participate in BGC but on the other hand, she might be too old for all the drama. She should know that the drama is a'plenty at the Bad Girls house and she should be old enough to let it go. These girls don't have the life experience she does and it may or may not work for her...
Next, we have
Kori
I like her. She may be the Botox Barbie but I don't care. She looks good and she knows it. One day, I will have her confidence...
Up next, we have
Jessica
Jessica was the first Bad Girl we met and, boy, was she annoying. I'm sorry but I really don't dig the "yo, what up, b" girls. What's with the fake ghetto attitude? She seems like a scary thug and I'm pretty confident in saying that I already dislike the Jessica/Nikki combo.
Last and certainly least, we have
Nikki
The tomboy, the athlete, the bully. That's all I have to say.
The first episode was crazy! Jade drank too much - bottom line - and there was some miscommunication within the Bad Girl house and I think all the gals took it way too far. But I guess it's called Bad Girls Club for a reason. Jade shouldn't have freaked out but she wasn't thinking straight, so I can give her that. But I don't think Nikki and Jessica should have egged her on. She was blitzed out of her mind so, leave it. Drop it and start fresh the next day. BUT NO. That's not the Bad Girl way - which resulted in Jade having Bad Girl overload and leaving after 2 days. As much as you want to hate on that, you can't because sometimes it can be a little too much. She knew what she was signing up for and she realized it was too much. No worries. On to the next one...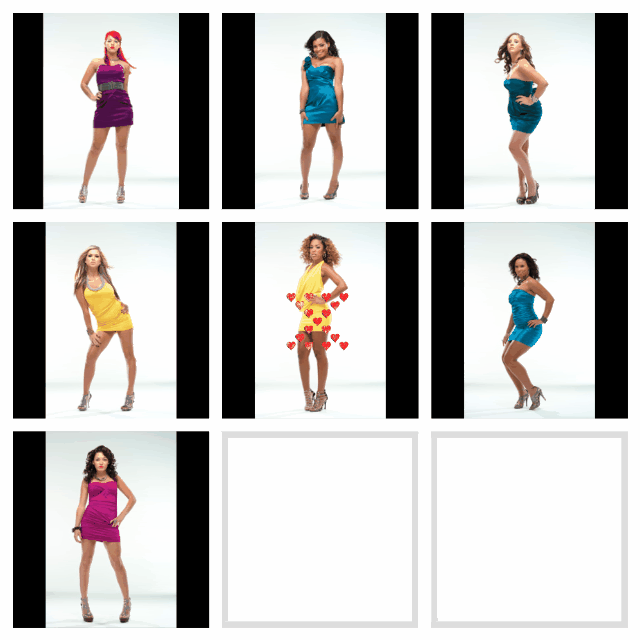 Personally, I know I wouldn't be able to handle the BGC house. I'd probably eave early or have ulcers from all the fighting and worrying and petty arguments. OR I'd be with Char, Mother Hen. I feel like I have a lot of qualities in common with her. I wonder if she's a Libra???
Aaaaaanyways...I wonder how long it will take before they add new roommates. And what was up with the opening to the first episode?! All the police, the fighting, the AMBUSH???!?! My girl Lauren was kicking ass, though! I cannot wait until that episode airs! But until then, all I'm waiting on is finding out who goes to the hospital next week! Yikes!
Love and kisses,
Katzi
S.L.Y.A.S.D.I.
PS - I think I want to start a drinking game revolving around the phrase "I run ______!!" These Bad Girls like to "run" things: cities, clubs, parties, houses, geographical locations, tv shows, etc. so I wonder if I can keep my attention span on this show long enough to either start a "I run ______" count or drinking game...
I'll have to think about this one before I make anything definite...stay tuned.