There was a lot of awesome fashion last night at the Golden Globes! I was so happy to see everyone looking so great!
Unfortunately, I tuned in AFTER Chris Colfer's speech but thank God for Tumblr and Twitter! I was able to see his speech a thousand times over and I get tears in my eyes just thinking about it! What a great win!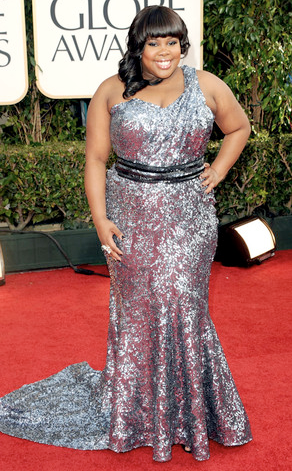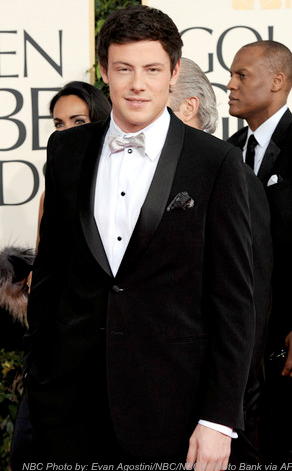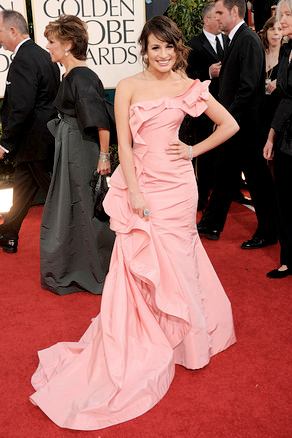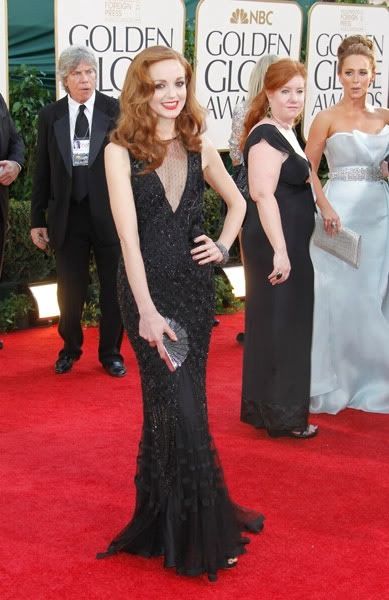 Wow! Can I just say that the
Glee
cast is GORGEOUS!!! They all look amazing! Even the ones not pictured looked wonderful!!! My favourite is Jayma Mays. Look at her! She looks stunning!
Megan Fox was gorgeous - as per usual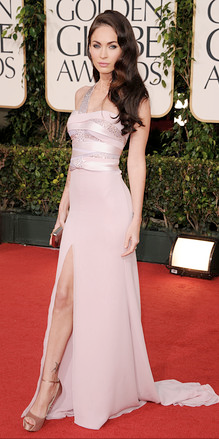 Mila Kunis and Natalie Portman were wonderful!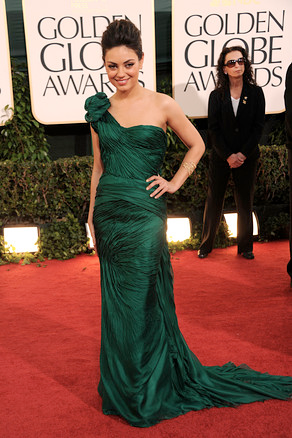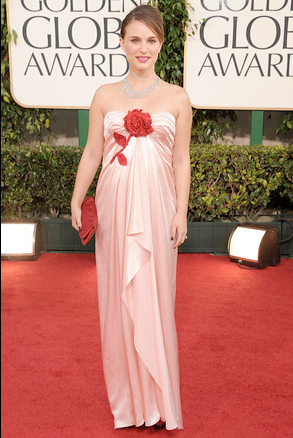 I don't care what anyone says - Helena Bonham Carter is fucking awesome! Her outfit was great!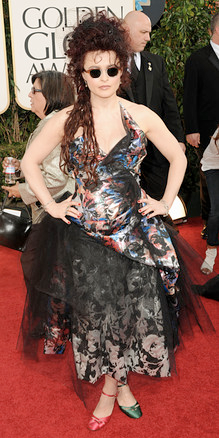 Christina Hendricks was beautiful - as per usual
Bonus shot with Johnny Depp!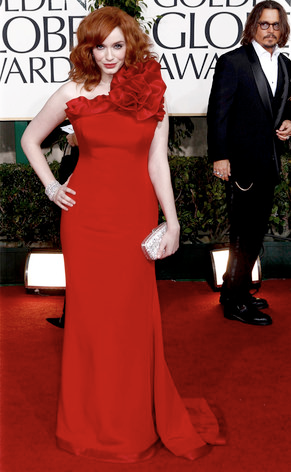 Sofia Vergara amazing - as per usual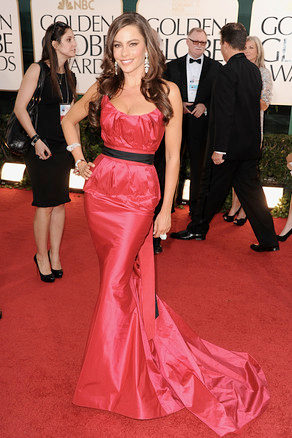 And now - for a diversion. While the ladies looked amazing...I want to divert to a man collage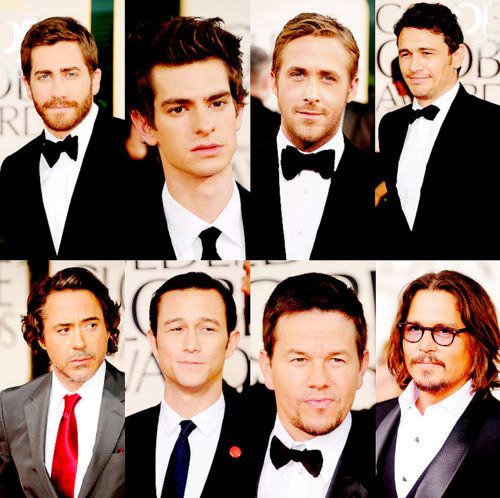 Look at them. They are sexy and looking very fancy. I must say that Ryan Gosling was super hot last night! And Regular Joe - well, he's awesome all the time.
Back to the fashion!
Emma Stone looked fabs but I kinda think she was lost in that sea of peach. She should've gone with a darker colour to compliment her pretty pale skin and newly lightened hair...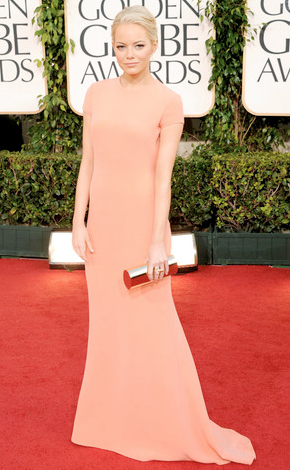 ...but I'm just a blogger.
Amy Adams looked amazing! That blue looks really well against
her
skintone
I wasn't too sure why Mandy Moore was there but I didn't care - she was beautiful
I've been looking around the blog-o-sphere and seeing a lot of negative criticism for Christina's look last night and all I have to say is this: she did NOT look fat, she did NOT look lazy, she was CURVY and GORGEOUS.
Haters gonna hate...
I didn't know who Kaley Cuoco was until she started crying for her costar Jim Parsons, but her dress is FANTASTIC
Seeing it on the red carpet is not doing it justice. She looked amazing on stage.
Although I haven't seen her performance on Dexter yet, Julia Stiles looked great!
Scarlett Johansson - always gorgeous
But - the best dressed, for me, was - hands down - Olivia Wilde (in Marchesa)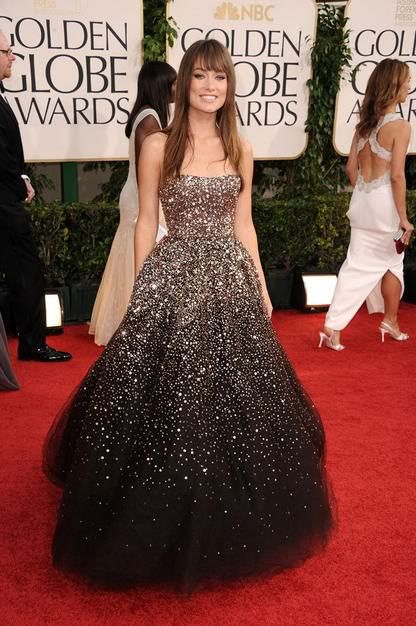 I LOVE IT!! I can't get enough of this dress!
And the shoes were amazing!!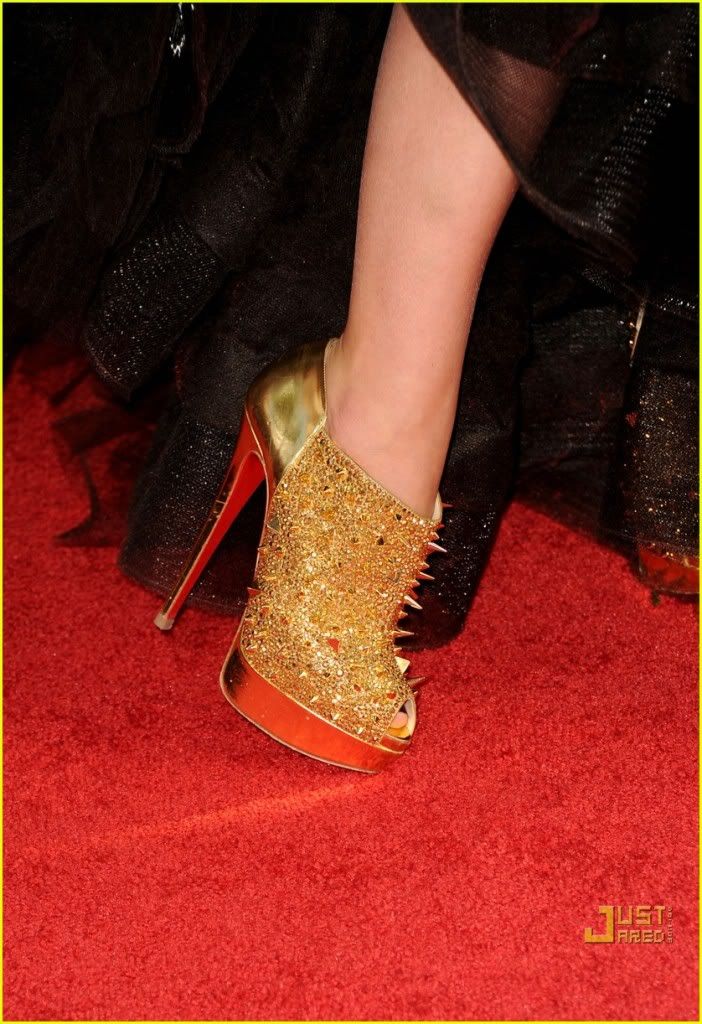 Great job, girl! Love it!
If the Golden Globes were this fabulous, imagine the Oscars! I can't wait! I downloaded the free Oscars app and once they announce the nominees, I'll post my predictions :)
Until next time!
Love and kisses,
Katzi
S.L.Y.A.S.D.I.