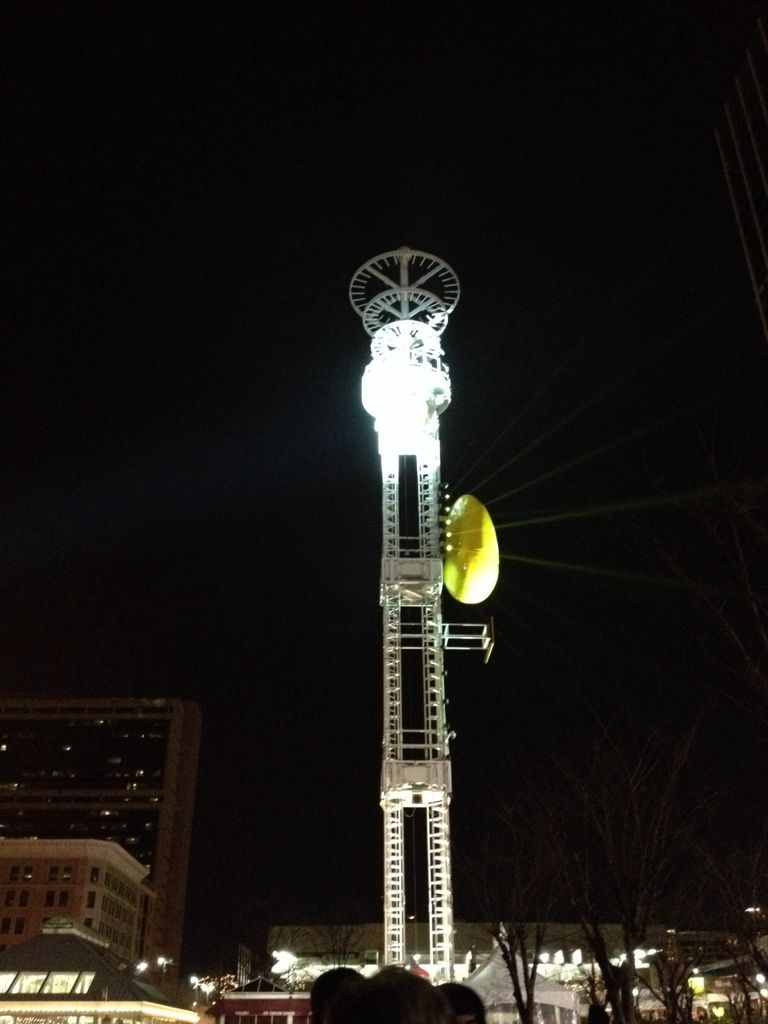 Last night, we attempted to try something new...by going to the Peach Drop in Atlanta! Let me tell you - it was FREEZING!! Yes, freezing! Even for Georgia! I think our problem was that we got there way too early and we just couldn't stand around in the freezing cold for that long. Also, I spent yesterday exploring the
Blogilates app
and found myself doing Bikini Blaster 2: Legs
Part 1
and
2
and my legs are COOKED. I started feeling it in my calves last night as we walked around the bitter cold trying to warm up. It didn't work, so we hopped back on MARTA and got home right before midnight.
Sucks, right? Well...we hadn't exactly planned on bundling up for the evening
(and neither did other folks in shorts and flip flops - what??)
but we were still glad we were able to go and it wasn't as tough as I thought it would be! I was thinking it would be this clusterfuck of stuff all over downtown but really, it was well-organized. Especially the wall-o-porta-potties. I hadn't planned on hitting those up but I forgot one tiny detail: when my feet are cold
(which they definitely were)
I have to pee. Weird, I know, but it's true. I didn't think about it until my toes felt like they were going to freeze off and my bladder was like, "Um...hello? I gots to go, like, NOW". Annoying.
Whatevs - we still had fun, I got my old man a little sauced and I started work on a few things for the New Year!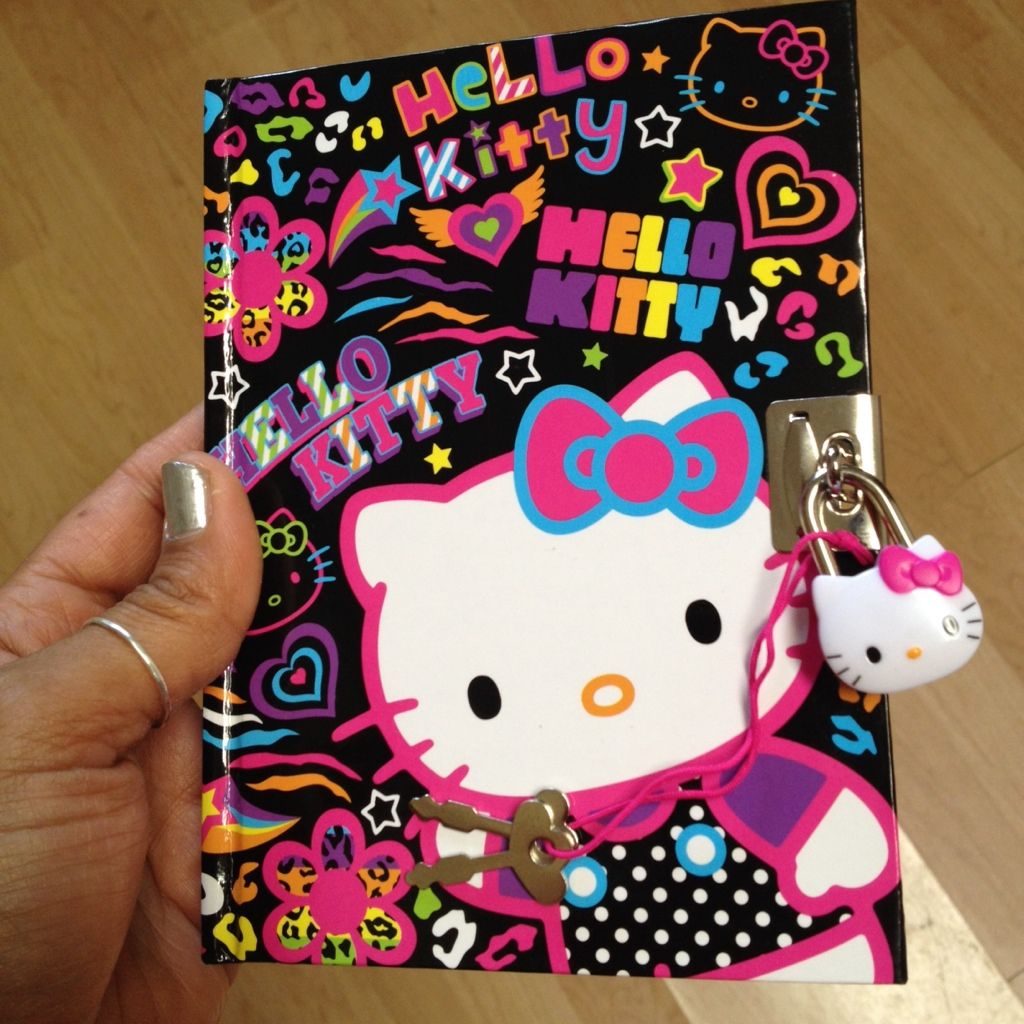 I took
Gabi's advice
over on
Pixie and Pixier
and started a Master List for this year. I went and got a cute little Hello Kitty journal and started my list a few days ago. So far, it's shaping up to be pretty good! I've got A LOT ahead of myself and I'm very excited!
I also downloaded
Susannah Conway's Unraveling the Year Ahead 2014 workbook
and I wrote so much in the first few pages that I had to stop because my hand was cramping! Man, I must be getting old...Just kidding! Anyways - one of the best things I did was
sign up for her Love Letters
because I've been getting some great things in my inbox that give me a lot to think about! Great, motivating stuff!
Then, this morning, as a little treat for myself, I watched
Drag U
while I did some work on the elliptical. I don't know why I wanted to work my legs out even more after yesterday but what can I say, I like the pain!
Watching Drag U really put me in a great mood and I think I want to go to my family's annual Beans and Greens dinner in not-quite-but-close-to full drag. I LOVE drag! I love the makeup, the outfits, the attitude, the EVERYTHING and I feel like since I watched the women on the show feel empowered for their everyday lives, why can't I?! I've been trying to come up with an outfit that's not so over-the-top and I've been looking up Kat Von D
makeup
tutorials
since I feel like she seems to have a look you can reign in a little - but why would I, right?! Do it big in 2014!
Do you have any plans for the wonderful year ahead?