After not seeing Tobey Maguire's face plastered all over the place for quite some time, I must say... DAAAAAAAAYYYYYYYMMMMMMMM.
Spotted on
Tom and Lorenzo
: Mr. Maguire for Prada.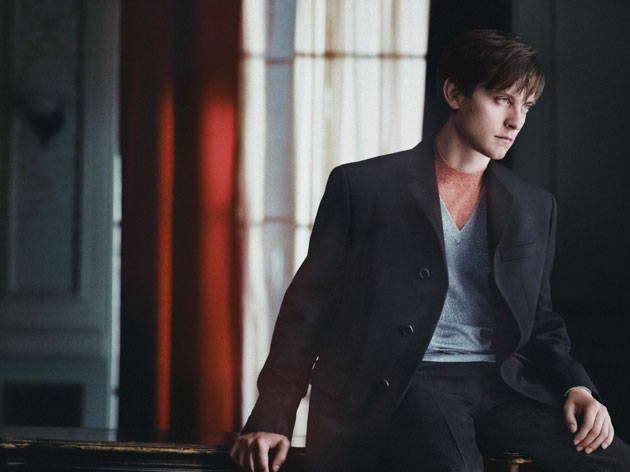 While I agree with T&L that he is a little Sour Puss in the rest of the shots, the shot above made me all flustered. Like, fanning myself kinda flustered. I mean, wow.
Normally, I'm not a fan of the Tobes
(only because he kinda reminds me of an ex that I'm not particularly fond of)
but I do enjoy his movies.
Maybe it's the "dead behind the eyes" look of this photo that has me swooning OR maybe it's because it's something different for Mr. Maguire. I'm not sure. Either way - DAMN. Makes me wanna chase after
more
prep school boys *cough*
Darren Criss as Blaine
*cough*
Love and kisses,
Katzi
S.L.Y.A.S.D.I.