After spending parts of the week daydreaming about
elegant times
gone by and
my dream home adventures
, I was delighted to see WWD
post
about the
Ulyana Sergeenko show
at Paris Couture Week. Those dresses! Those tears! I loved every single thing about it! It reminded me of my dream home diversion when I ended up on a Google search about the
Neuschwanstein Castle
.
My love for the
Neuschwanstein
goes way back to when my family visited when I was a child. Granted, I have no memories of it but something draws me to that place. I feel like there's an energy there that I have to get back to. I also feel like it's the main reason I love
Disney's Sleeping Beauty
. Yes, specifically, the Disney version. Why? Because the Neuschwanstein was the model for the Sleeping Beauty castle - what's NOT to love!
So when I saw the lovely Maud Welzen in that pretty gold dress with tears streaming down her face on the
WWD Tumblr
, I was instantly in love. After perusing through the collection pictured below, I had to look at her
other
collections
and let me tell you - they're all magnificent. I will say - I have to disagree with Style.com and this line from
their review
on her Fall 2012 Couture show:
"Sergeenko is a storyteller, but if she wants to break through to a wider audience, she'll eventually need to curb the fairy tale."
The fairy tale makes it. Maybe I'm just a kid at heart who still longs for those fairy tale days but I think the fairy tale aspect makes her designs BETTER. They're all relatable. You can see certain looks and identify with them right away. Some remind you of Little Red Riding Hood or those old European toy soldiers or old-world style Nutcrackers or Bavarians in lederhosen or intricate tapestries that were painstakingly crafted by hand by a hearth or any other kind of Russian / German Medieval fantasy world. Maybe because I grew up with a little of that, I feel extremely connected to it on a spiritual level. Yes, a spiritual level. I mean, don't these looks take you to snowy trails in a horse drawn carriage to the Neuschwanstein or any
other castle
in the countryside?
I leave you with this imagery and photos from the Fall 2013 Ulyana Sergeenko Couture Show. The last one is the designer herself. Even she looks like a woodland sprite ready to guide you to your next fantasy realm. Love her! I can't wait to see more from her!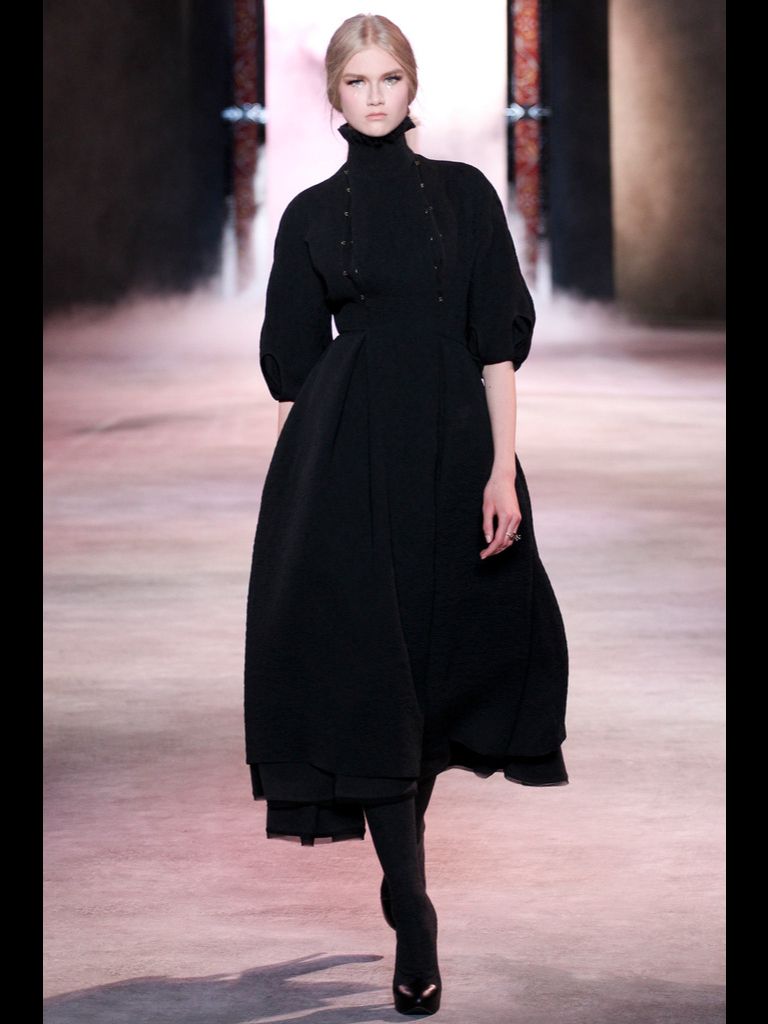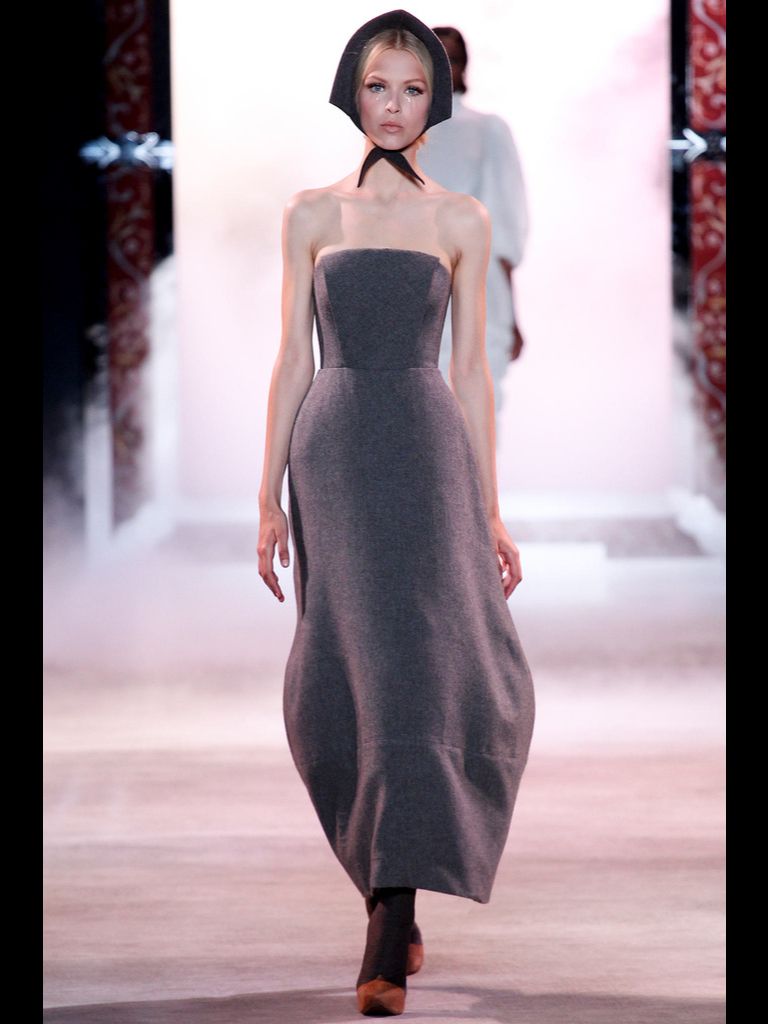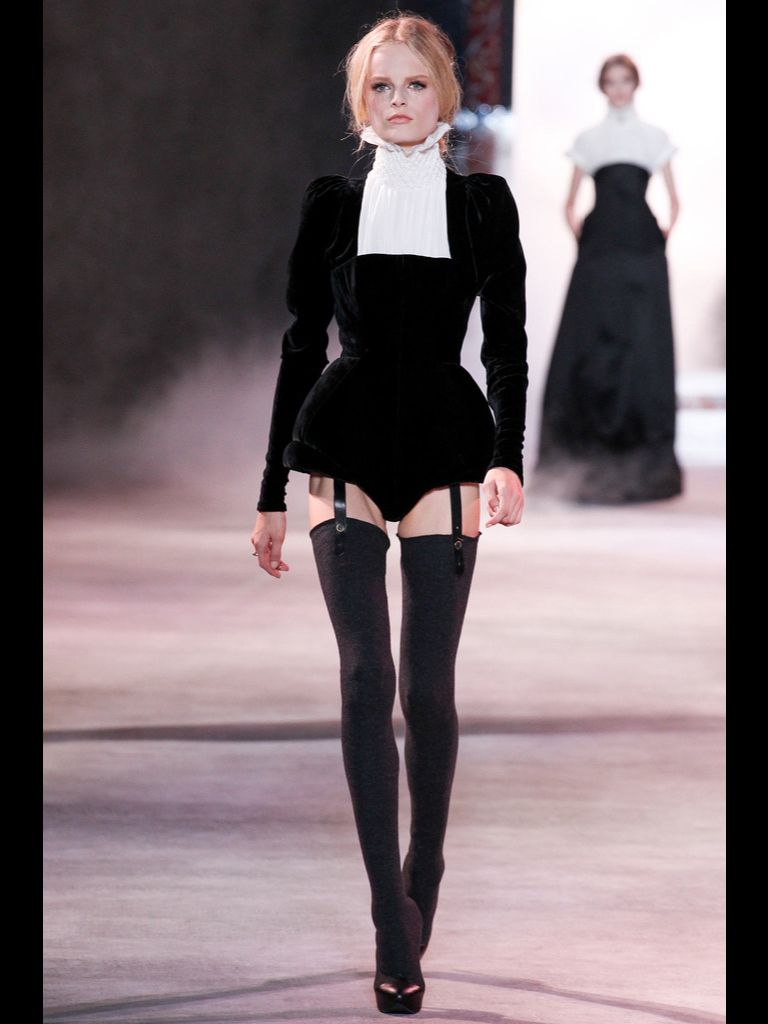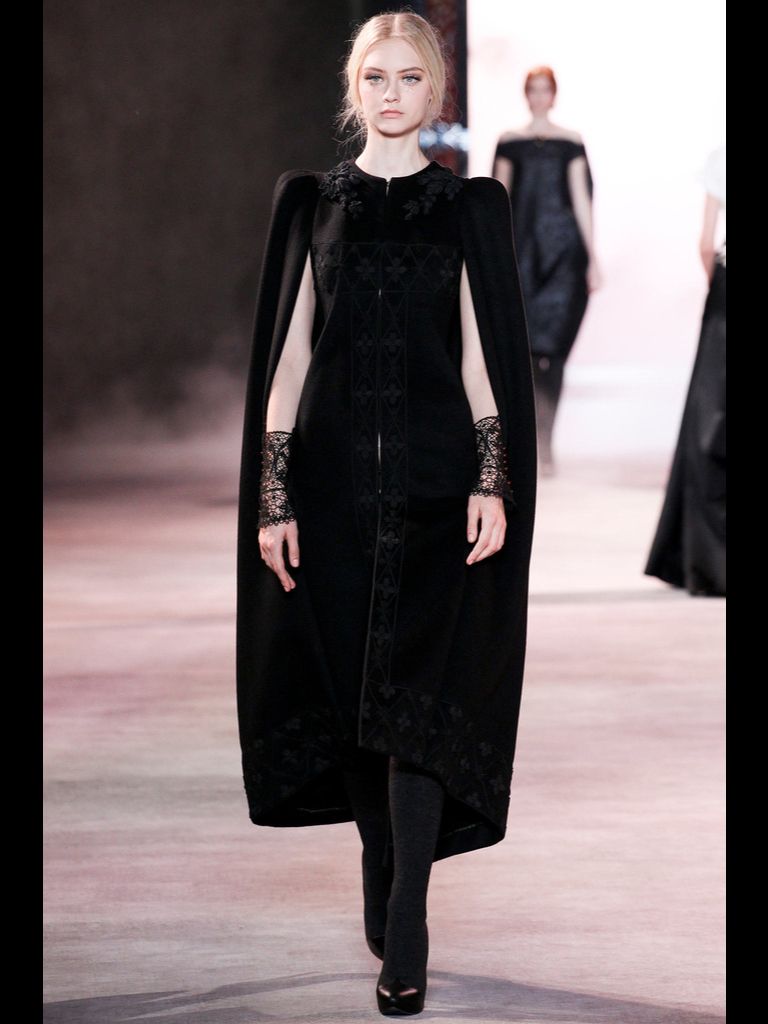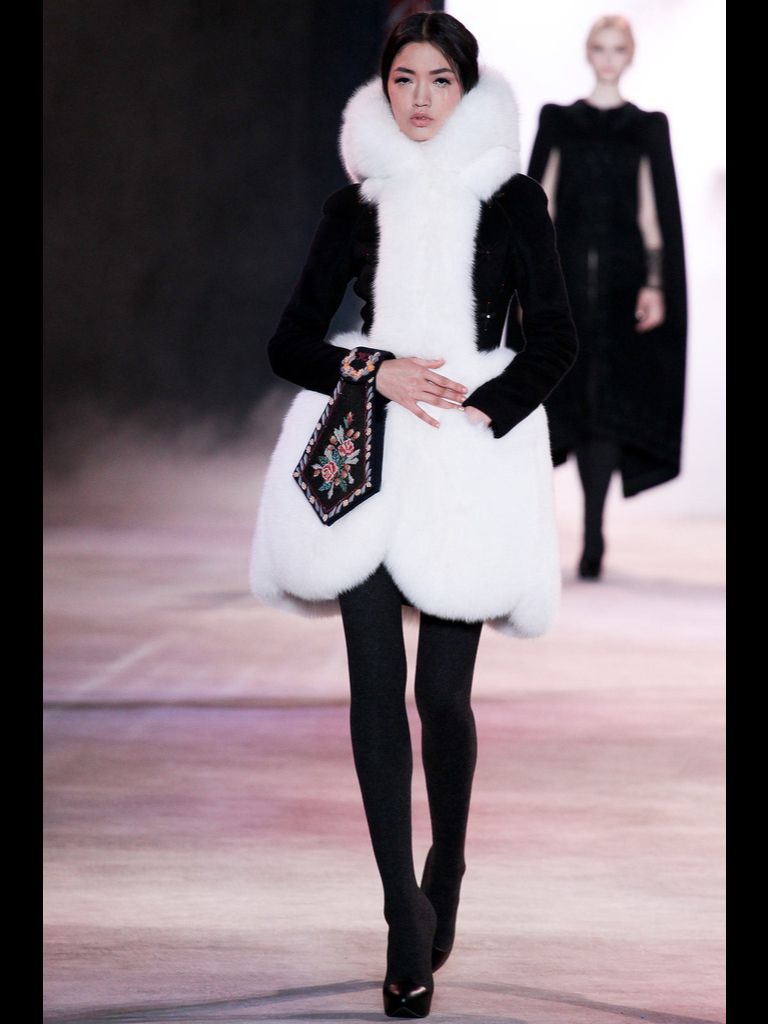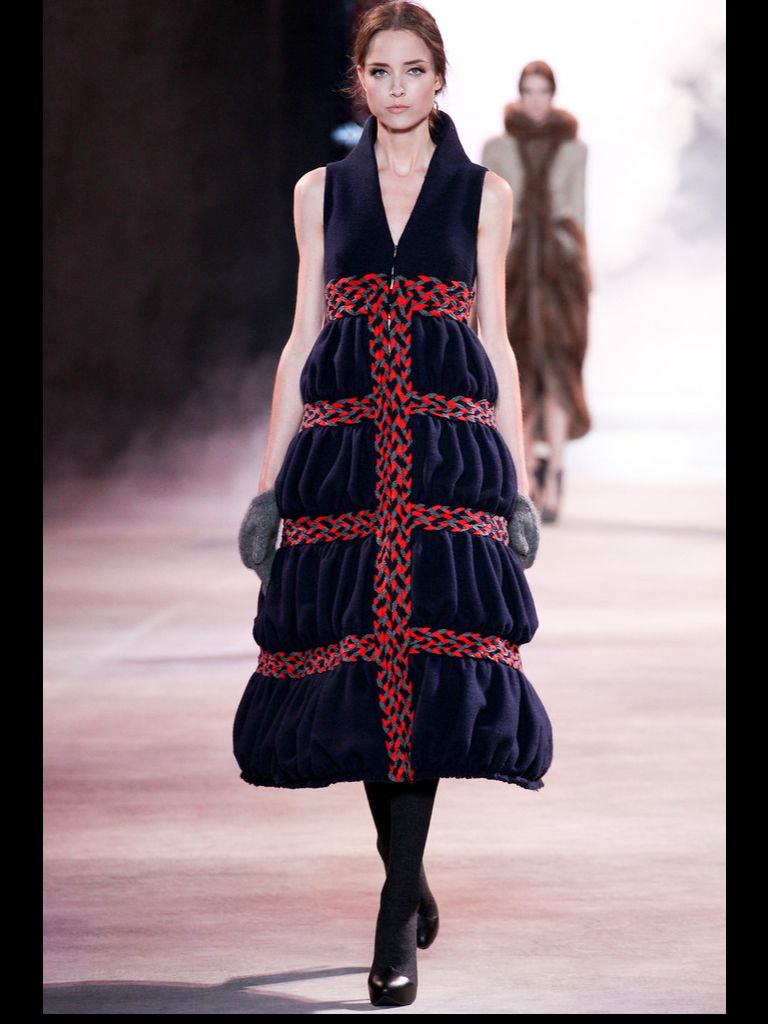 Photo source