He did it! Joshua edited his aesthetic, left the attitude at home and freakin' WON! I know he
techincally
won the New Balance challenge but in reality, Viktor was announced first and
then
Joshua's name was called but who cares - he has 2 wins now!! Good for you bb! Last night's challenge was fun! It was boyfriends/husbands describing looks for their girlfriends/wives to the designers. It was full of hilarousness, awkwardness and lots and lots of boob talk - which made Olivier a little upset because his client kept saying his wife had HUGE BOOBS but in actuality, they weren't
that
big. See?
I'll admit that the top does tone them down a bit but, believe me, they're not as huge as the guy made them out to be.
More after the jump!
Laura got a client who said she wanted to feel like a Barbie - which was perfect since Laura IS Barbie! Aww! A match made at the Malibu Dream House It's very "Real Housewives of _____" but it works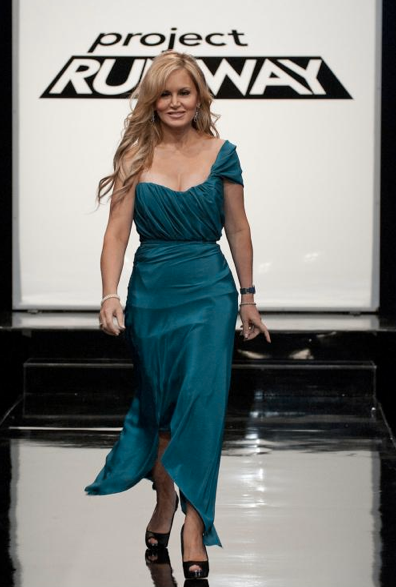 Kimberly has made this same style outfit 3 times already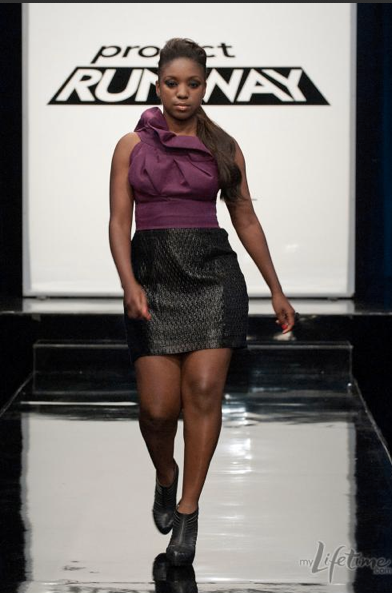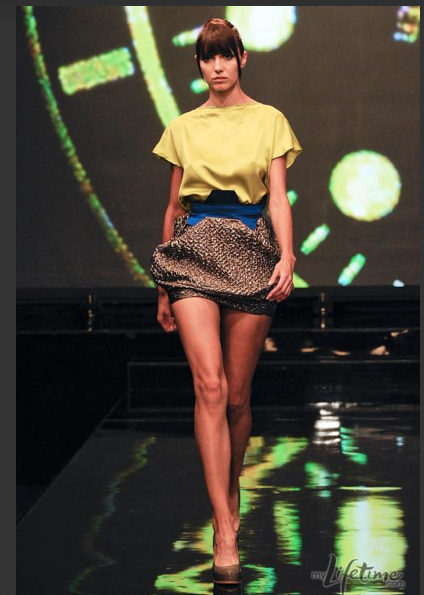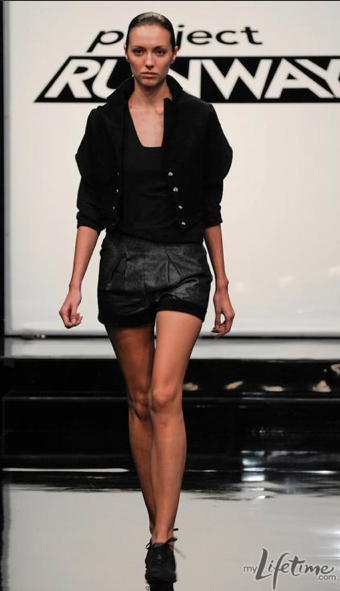 Personally, I think she's relying on the style that won her the Nina challenge. Kimberly, I know it won and all but it's getting old. Sorry :( It definitely showcases her ability to be cohesive so it's not all bad. It's just boring for the challenges, that's all.
Bert's was BARF. I mean, look at it
That poor woman looked like a bad version of a Real Housewife.
Anthony Ryan disappointed me a little with this outfit. Don't get me wrong - I liked it BUT it could have been better, I think.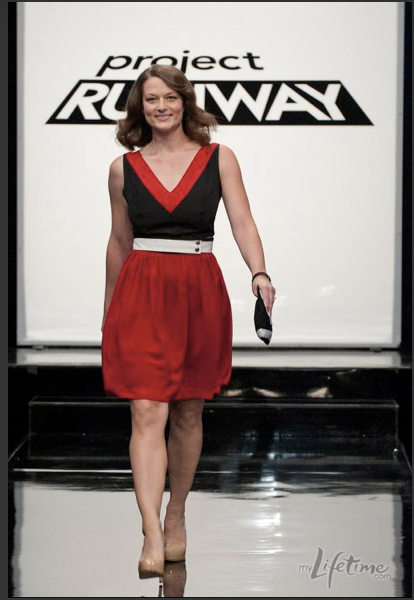 This dress from Anya that the judges dubbed "Gallerina" was pretty bad, I think.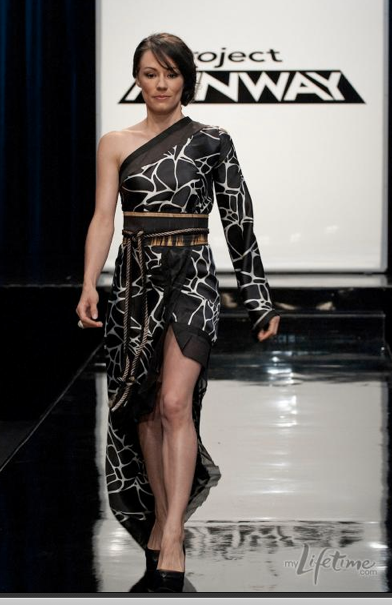 Like I've said before, this one-sleeve thing is KILLING ME. It looks terrible! Especially if you have great arms like this woman does - which Nina pointed out. Why on earth would you slap one arm on a silhouette like that?! Why would you have tassels on that?! The belt thing plus the sleeve with the cut on the skirt makes it weird. I was surprised this was in the top.
Viktor had the weirdest: Hipstery and snobby-ish - like a
more
asian
Pharrell Williams
had a baby with
Farnsworth Bentley
who is in a relationship with a generic hipster girl who has a cleaned up
Kreayshawn
-esque haircut.
Ouch! Where is this coming from? I guess these kids annoyed me more than I thought...That's why they were dubbed "Belle and Sebastian". LOLZ
Anyways - props to Viktor for making her clothes that looked like they came straight from her own closet. Kudos to you, sir.
I'm surprised she didn't pop the lenses out of those sunglasses.
Okay - I'm done.
Onto the winner: my dear dear Joshua. He really turned it out last night. His client expressed that his ladyfriend likes simple, clean clothing and we all know Josh likes it LOUD and CRAZY.
He managed to tone it down and take it all the way!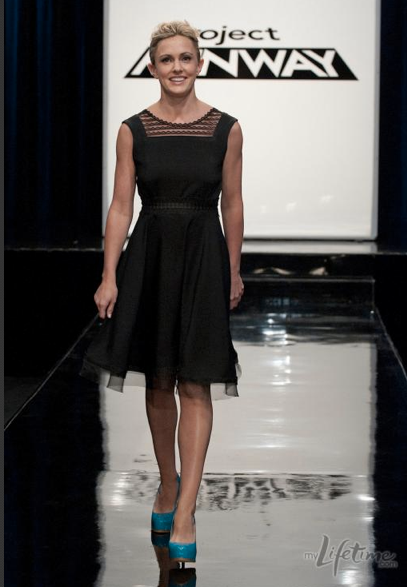 With an LBD of all things! AND his client was so in love with the dress and the thought of that dress in other colours that I think she was ready to leave her man so that she could run away with Josh to have little dress babies all over the place! And you know, it wouldn't have been Joshua's true signature if he hadn't put that splash of colour with the shoe choice. LOVES IT. Great job Joshua! Maybe you'll be back in everyone's good graces? I hope so...
Next week looks like it will be another doozy - MENSWEAR!!!! Finally the menswear challenge!! Maybe Anya's lack of skill will start to show? Who knows. Heidi will probably find some way to keep her as long as possible.
See you next time!
Katzi
S.L.Y.A.S.D.I.