Damn you
True Blood
. Damn you. You give us the following in the season finale and you expect us to accept it???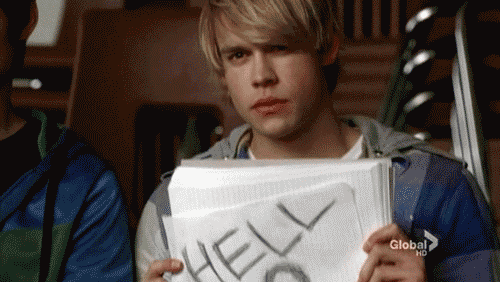 Alcide in a terrible wig before the "big reveal" of his nice, new, sexy haircut
(that we already a saw on The Soup - hubba hubba!)
Also - SOOKIE AND ALCIDE AGAIN????? WHY?!?!?!?!?? Well, I guess I shouldn't really protest this since Sookie is the main character and her with Alcide will mean MORE shirtless Alcide so...win?
Bill lost his powers when he fed all the vamps with his magic day-walking blood. *Sad Face*
Oh, and he's an author?
MAYOR Merlotte??? Also - didn't you think his accent was a little
too
ramped up at the church? Well, it was 6 months later so I guess he had more time to practice...ZING!
Just kidding Sam Trammell! We love you!
Awful Violet
sexually and emotionally abusing
poor, sweet Jason. I will waste zero time on this because I dislike her that much.
Warlow physically abusing Sookie
Warlow's demise being just this easy
(even though Bill couldn't be staked and they practically had the same blood, no?)
And the sorta-but-not-really surprise of the entire episode - full frontal Eric
Gif source
Like every other Eric / SKARSGåRD fan girl: I wanted more wang. Just sayin.
Anyways - that was a terrible end to a terrible season. I hope season 7 will be better and, quite possibly, the last season because I mean, it can't last forever ya know? As far as Eric is concerned, I'm sure we'll see Pam flying to Eric just in time and they'll both end up flaming vamps in the snow as they heal in the daylight underground. Here's hoping!
Cheers!