From October 1st through the 15th, I was placed on a team with 5 other employees to come up with a way to best express our interpretation of one of the words of the company motto: Enthusiasm.
To be honest, there's not a lot around the office lately. Why? There's A LOT of stuff going down right now and we're al stretched thin. It's easy to not be enthusiastic when there's a lot going on but our mission is to let everyone know that WE care. We, as a team, care and we, as a team, are going to try and spread love that's severely lacking.
I suggested we do a
GISHWHES
-style scavenger hunt to spread the love and my team liked it! But because we're only doing 15 days, we decided to keep the tasks short: 6 items short, that is.
Favorite scene from a movie showing enthusiasm
Favorite quote on enthusiasm
Favorite sound that reflects enthusiasm
Your enthusiastic alter ego
Share enthusiasm with others via compliment cards
Share something that you're enthusiastic about in your personal life
Seems easy enough, right? The game is simple: the more you submit, the more your name gets put into a drawing for one of six gift cards AND the more positive vibes you send out! I'm our Facebook group admin and the group is to remain secret so that we can keep it among team members only but I'm sharing the details here because I got even
more
inspiration to spread enthusiasm through positivity from
this post
on
Kind Over Matter
!
I have printed out the
PDF
, cut it up and it's ready to *mysteriously* hang in our break room. I also have two sheets of compliment cards to print and hand out! It was suggested to me to make "male" and "female" versions, so here you go!
Female
//
Male
Here are some compliments in action: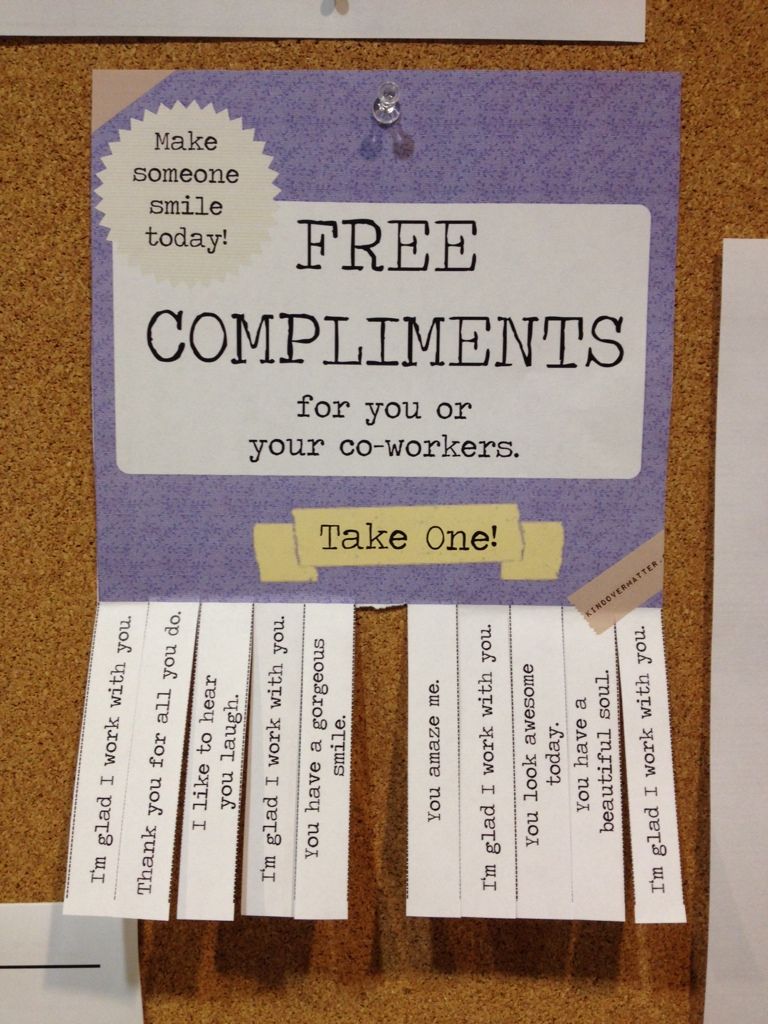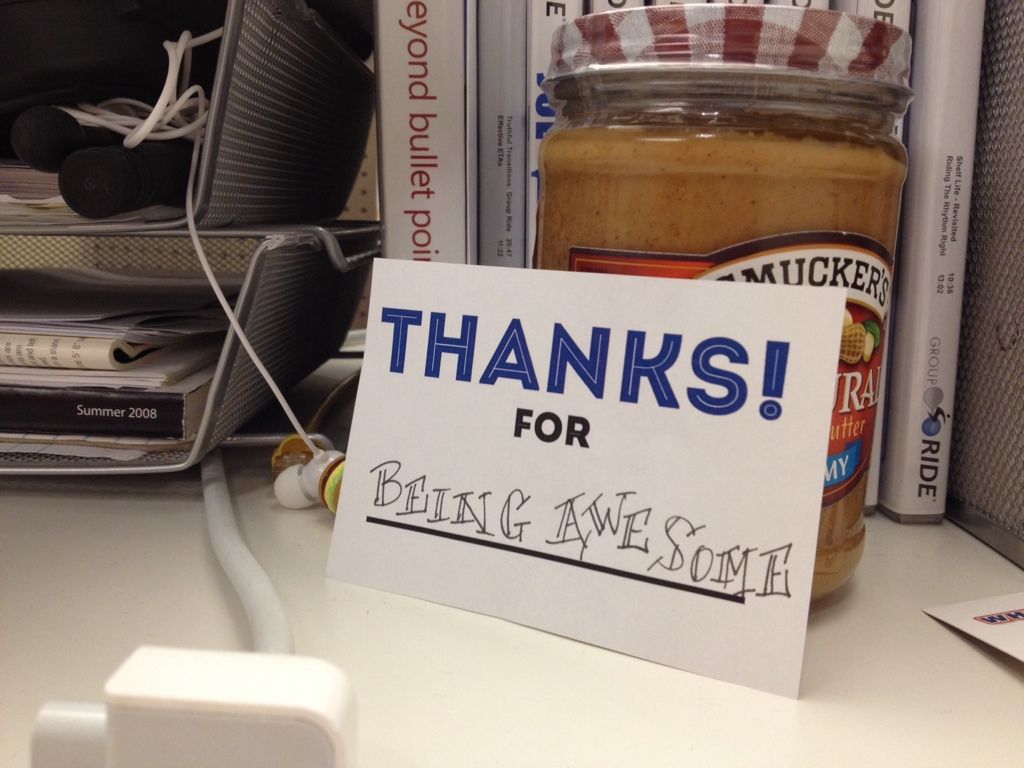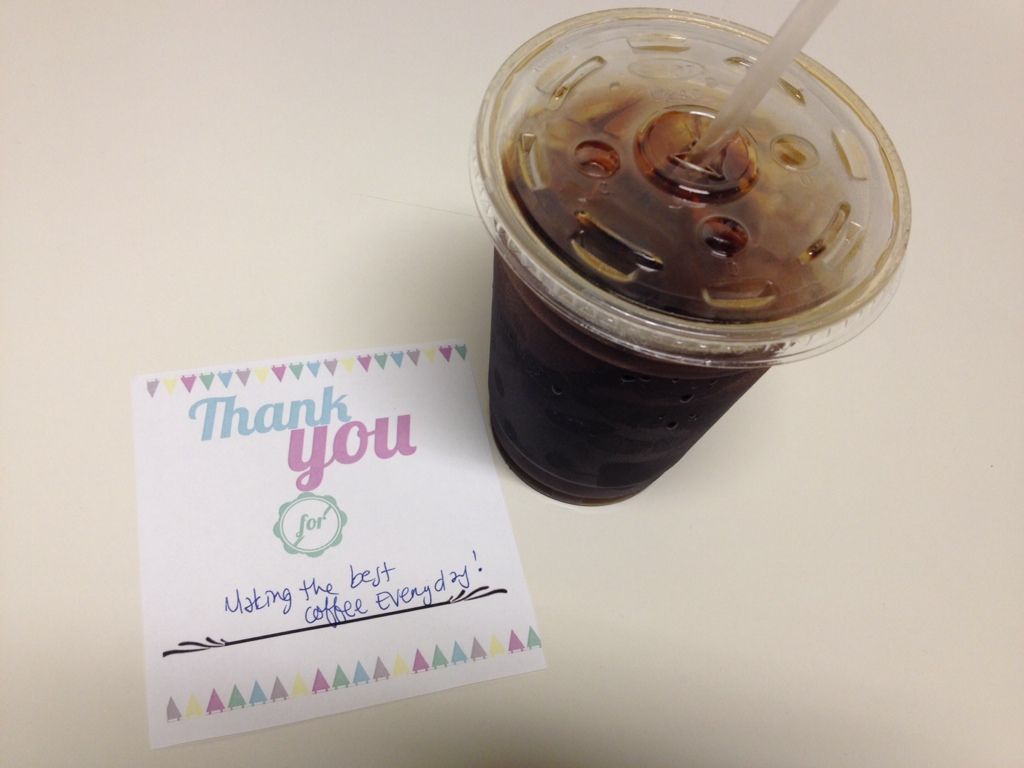 The coffee one is intended for the coffee shop I go to but they're always busy so I don't really get a chance to give this to someone. I think I'll just drop it in the tip jar *mysteriously* and hope it makes someone's day!
I tried to make it a Twitter thing
(unsuccessfully tweeting at Aaron Paul and Darren Criss)
but we can't always get what we want, right...*Sad Panda*
Anyways - I hope you share your compliments with others! It really makes a difference! If you take photos, I'd love to see them!!
Thanks, my awesome readers!