Okay - call me a hypocrite. I don't care.
In 2009, I
wrote a little blurb
about Cassie and her undercut.
I had some very Mom things to say about it too - including such greatest hits as:
*Comb-overs are awesome?
*It's going to take FOREVER to grow back
*It's not going to grow back pretty
Well, guess who was going through an existential crisis last Friday and decided she would "cut the crazy out" of her hair?
THIS BITCH RIGHT HERE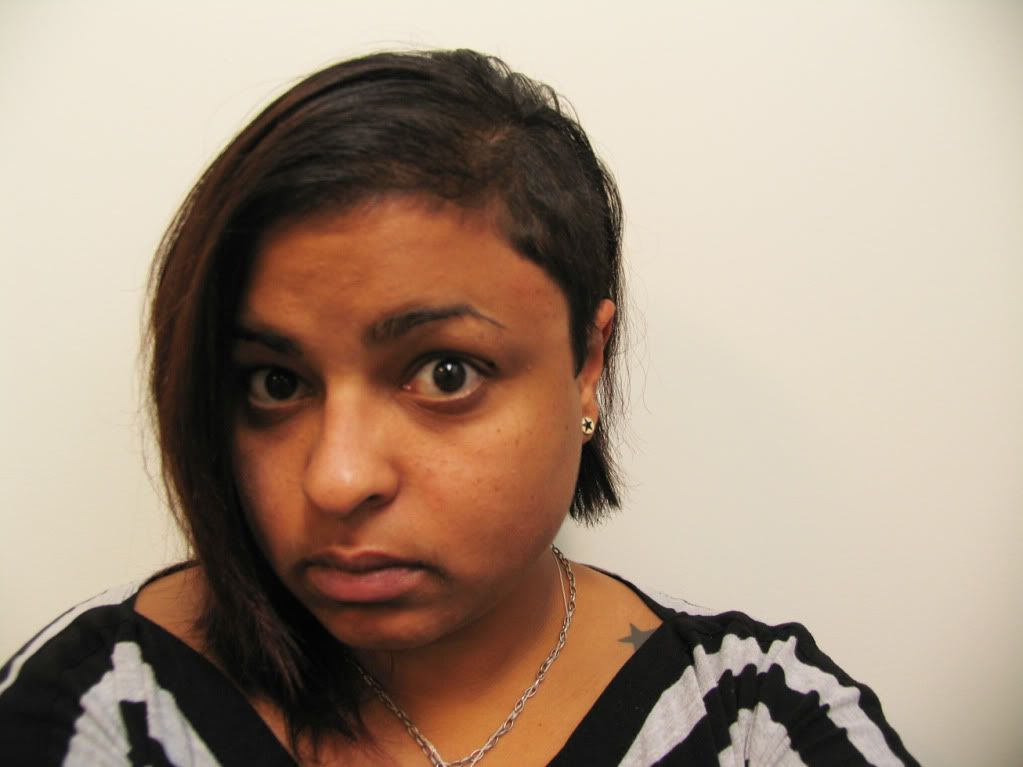 Yeah. And what? I ain't even mad.
Honestly, I had a little one inch piece already shaved in and Malcom
(the stylist at Toni and Guy)
said, "If you're going to have an undercut, you need to go all the way. Are you ready to go all the way?" Um...hell yes. Why not?! I can't dye my hair until all the damaged parts are cut out
(Thanks PA...)
so cutting my hair is the next thing. Besides, I always seem to cut my hair when I'm suffering so I guess you can say that I'm suffering pretty hard since I had to shave half of it off...true story.
Apparently Hayley Williams had the same idea:
photo source
Does that make us besties? Yes, yes it does...LOLZ. Hayley, you rock!
I guess you can say that I'm trying to catch up to my younger days. Do I smell a mid-life crisis coming on? Maybe. But I feel like I was such a fucking square when I was younger
- this realization has become very clear to me now on more than one occasion -
and I think I'm trying to rebel. To a certain degree, that is. It's just hair. It grows back. Just like the
pink hair
, this will pass. I don't want to call it a phase but whatever it is, it's temporary. And I'm pretty sure the pink hair will return, just maybe not so all-over. I can't take that much maintenance. And because mortality has been on my mind since I decided to make
this trip
, I feel like my motto will now be:
You only live once
. I've also been living by
No Regrets
since my Mom and I had an in depth conversation about that a few years back...I guess I'm a late bloomer but you know what? I'm embracing it.
Katzi
S.L.Y.A.S.D.I.