So...Cara
posted
my postcard submission for the
Anthropomorphic Mail Art Project
! I'm so happy!
I received a...wait for it...deer head. WHAT. Immediately, I thought
"Hannibal"
because...I mean...duh -
nightmare stag
, right?!
I used
this handsome photo
of
Mads Mikkelsen
as my reference for the nightmare stag.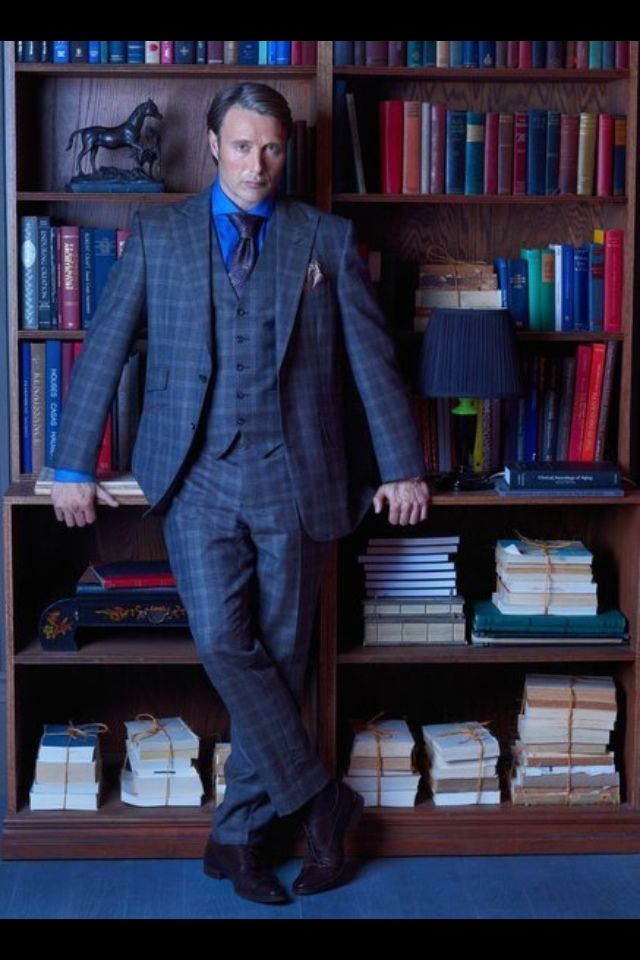 Here are some progress shots of how I did his plaid suit. Of course, it had to be a 3-piece suit.
Only the finest for Dr. Lecter.
I had to somehow include
the most incredible curtains that ever existed
as a background piece. The red marker's cap was a darker red but when I started coloring, it was more pinky-fuchsia than anything. Meh - I went with it.
I also had to add some blood because...it's
Hannibal
. Lots of blood. And you know me,
I love blood
.
The word bubble says: "Tell me about your dreams, Will Graham" but you have to imagine it in Mads' best Hannibal voice.
Not gonna lie, this project took a darker turn than I thought but I'm happy with the way it came out because it's
Hannibal
-related and I dig that. I hope you guys like it, too!
Happy Monday!