Yesterday was such a wonderful mail day! I know I usually post my "Incoming Mail" posts on Wednesdays but I've been getting to the post office a day later because of reasons so I've been a day behind. I'm kinda glad, though, because I was able to take the time to take lovely photos of all the goodies that came in the mail this week!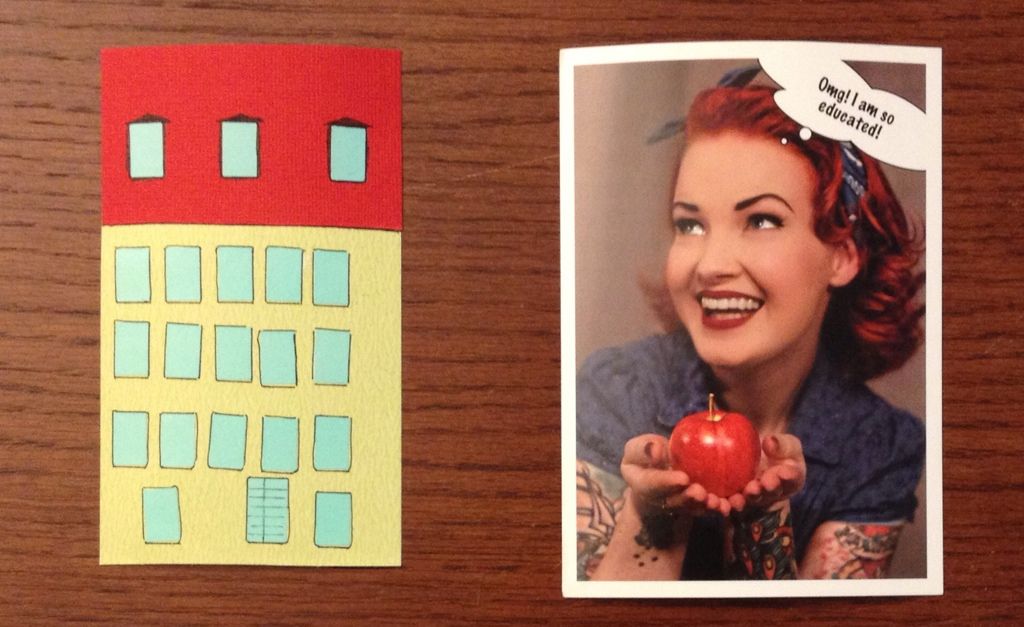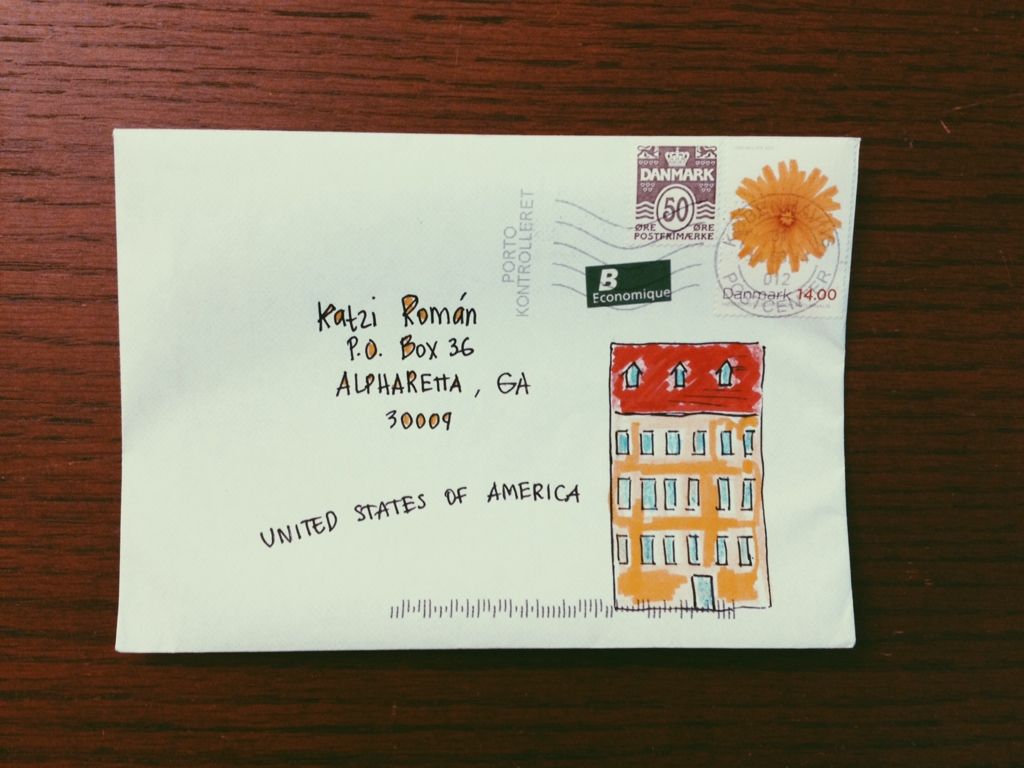 This awesome pin-up postcard and collage
(which is totally getting framed!)
comes from
Roberta
all the way in Denmark! I sent her some Creepy Hearts Club hearts and she sent this back as a thank you! So sweet! I've got a little something cooking for her, too! :)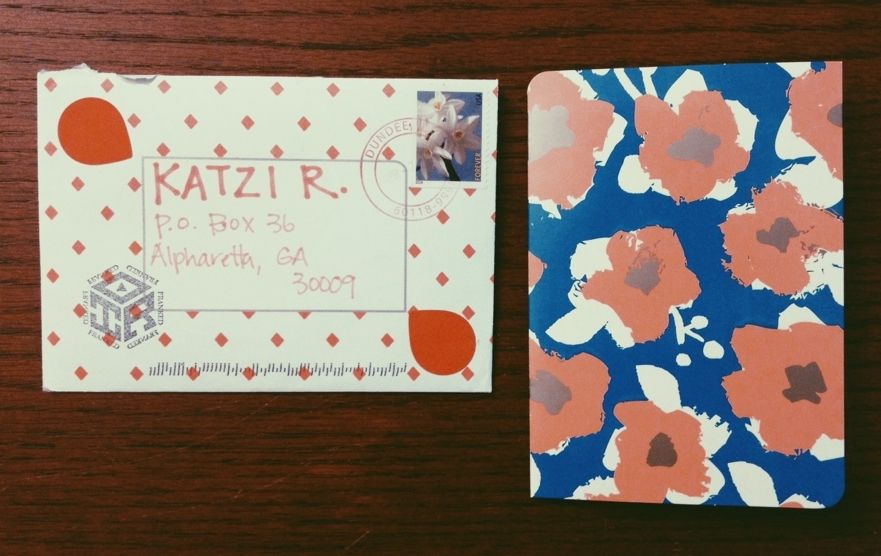 This sweet card
(and super cute envelope)
is from
Rachel
. I told her about my
10 hour adventure in the car
in January and shared in my pain. And guess what? She's also a video professional! I
love
that! I'm totally going to geek out in my next letter to her! I hope she doesn't mind :)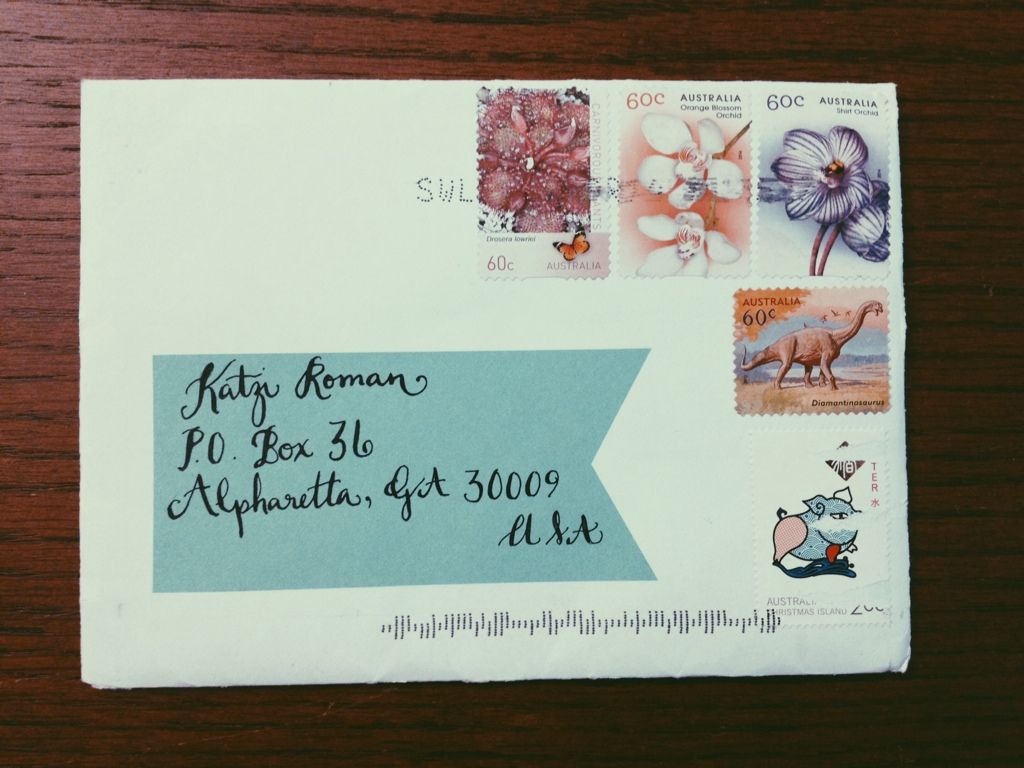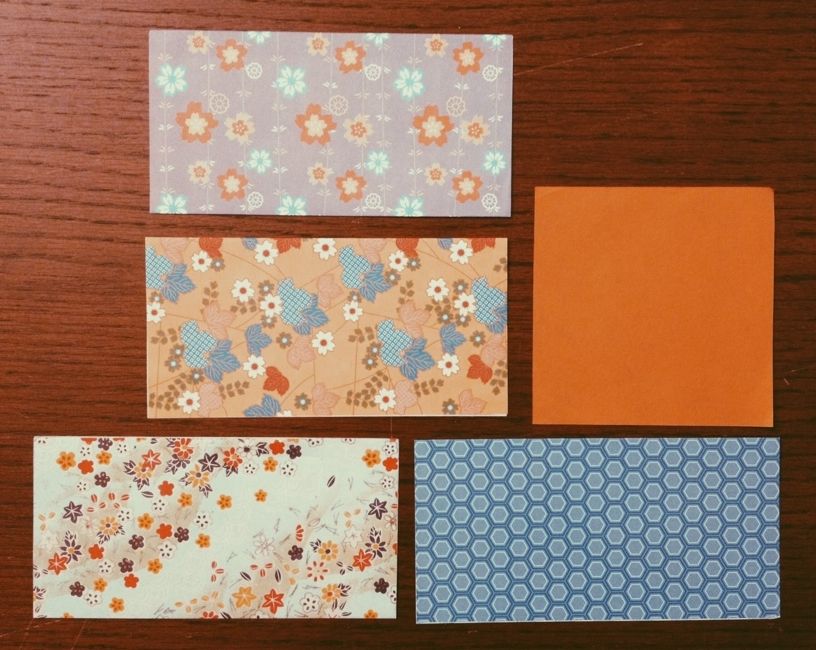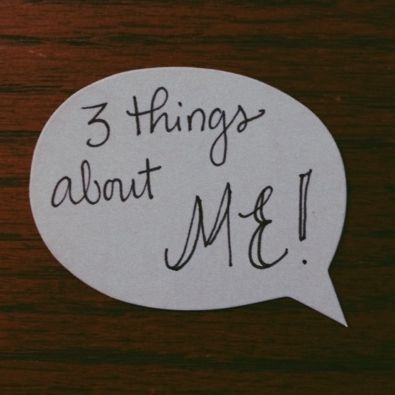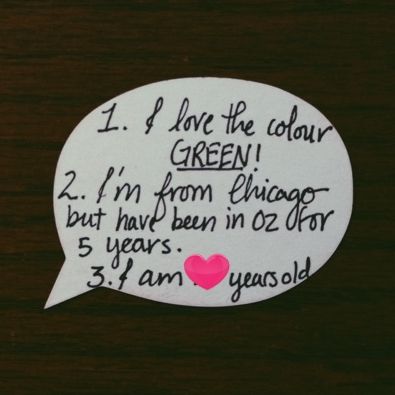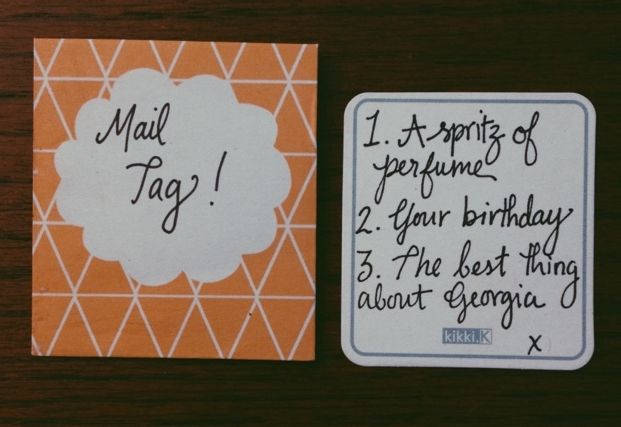 This next package is from sweet
Kathleen
in Australia! Last time, I sent her an origami heart and some other little things and she was sweet enough to send me some gorgeous origami papers from Japan! Also tucked away in the cute card, there was a C.S. Lewis quote
(which I can't wait to frame)
, 3 things about her and a Mail Tag with 3 prompts for me: A spritz of perfume
(I know just the one!)
, my birthday, and the best thing about Georgia. I found a cute little note card in my stockpile and filled out my 3 things already but I'm saving the perfume spray as the absolute last thing I do because I want it to last the whole trip to Oz!
I was so happy to see such a bounty in my P.O. Box yesterday and I realized I have
two
half assembled packages that need to be sent out! Ugh - I've been such a space cadet lately. One of them can be delayed a little but the other should've been sent out ages ago! I'm hoping the recipient doesn't mind its tardiness!
I'm hoping you're having an awesome week!
Happy Thursday!