So...here are a few items I've added to my *SMASH Book...
After an intense dentist appointment a while back, I bought the extreme BluRay edition of
The Great Gatsby
(like I said I would)
and wrote all day long while watching all of the behind the scenes stuff. One thing I didn't do: watch the ending. I was crying all day between the story, costumes, soundtrack and my writing materials. Oh, and the jaw pain I was experiencing. So why not put it in the book?!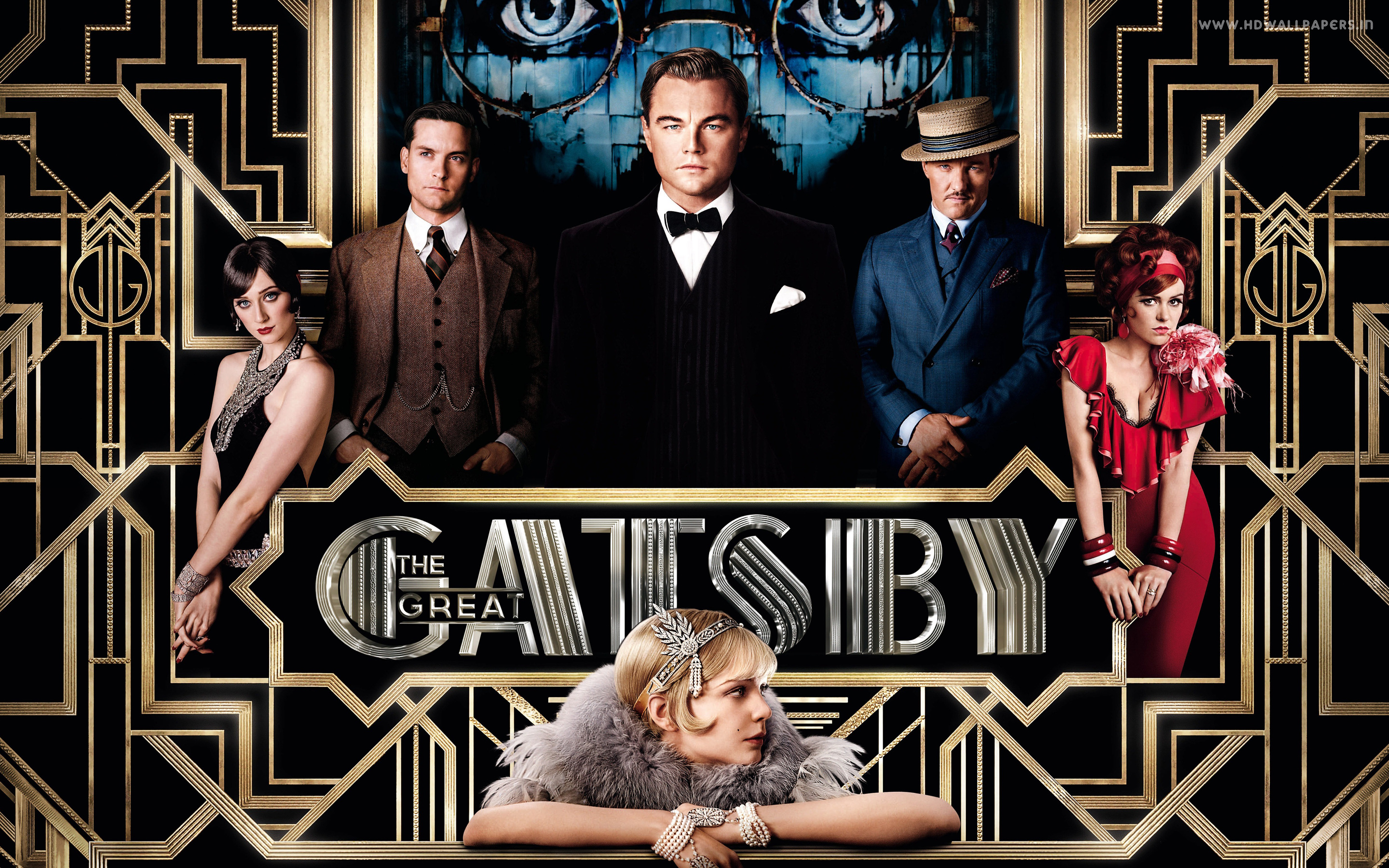 Season 5 of
Sons of Anarchy
started with a bang. *SPOILERS* Why Opie?! He was destined for greatness! But he was also on a slippery slope as well...it was a sad moment when we saw him *SPOILERS* getting his head bashed in. It made me sad. I loved Opie!
Ryan Hurst
did such a great job with the character! And the worst part was that Opie reminded me so much of
Nate
that it was kind of comforting to be able to watch Opie on-screen but once he was buried, it made me
miss my friend
even more.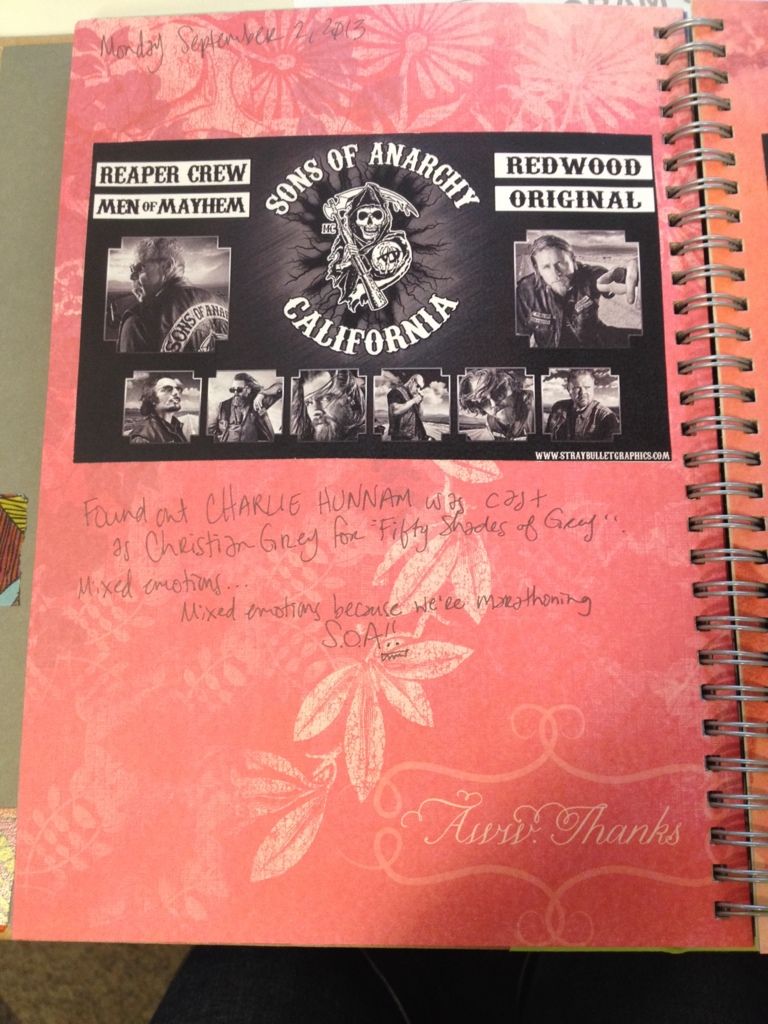 On a happier note, season 8 DVDs for
Supernatural
have finally entered our disc queue and I'm so happy I can't stand it! I know season 9 is starting or has started already and I don't think we'll catch up in time but I don't care! I'm just glad these kids are back on my TV screen!!!
As far as the rest of the pages go, I'm actually trying to take it easy on some things and not do the daily journaling thing as much because I'm already into the August pages
(already?!)
which is good but I still have to make it through the end of the year with this book before I start another, right?! Well, there are no rules in *SMASH Book-ing but...
Here are some more pages in no particular order...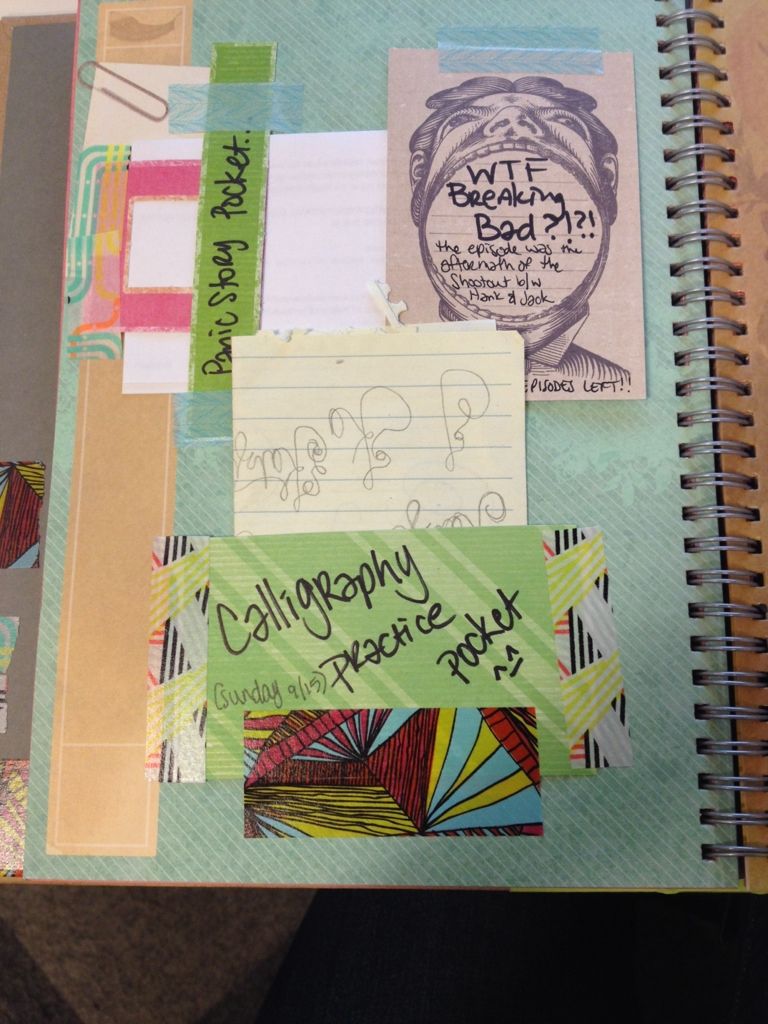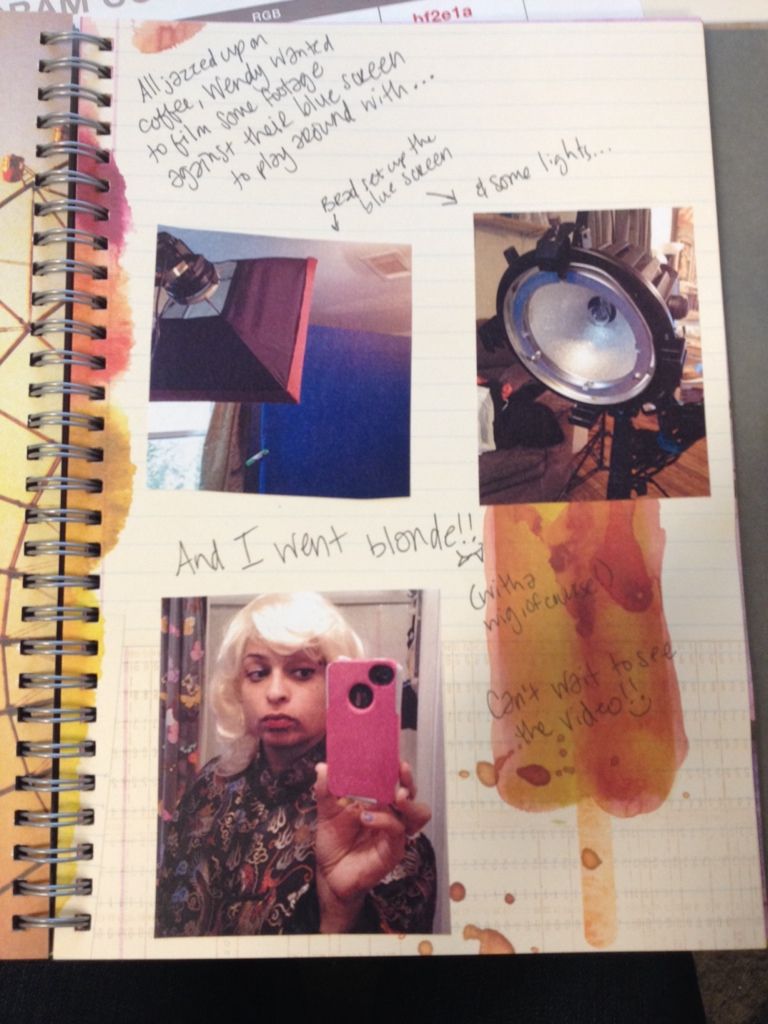 Food Truck Thursdays with my Mom and her friend Raquel / Random funny images from Tumblr / The day L&C got engaged! (and bacon scented candles!!) / The circuit that I do on the weekends (most times) / I had a very bad anxiety and panic day and it helped to journal about it - yes, Breaking Bad added to my anxiety attacks that day / Spontaneous shoot with some friends with hilarious results!