Along with important shows like
Glee
and
The Killing
,
Game of Thrones
has come back and I'm very VERY excited about it. I tried not to get into it since it was one of the reasons
Camelot
was cancelled BUT I knew the old man would be into it and I knew it was going to be awesome. I just couldn't escape it any longer and now, I've given in.
Sean Bean
was a major selling point but we all know that didn't last long...Oh well. He still got the job done AND there's Kit Harington
(who looks like a dark-haired Orlando Bloom sorta kinda)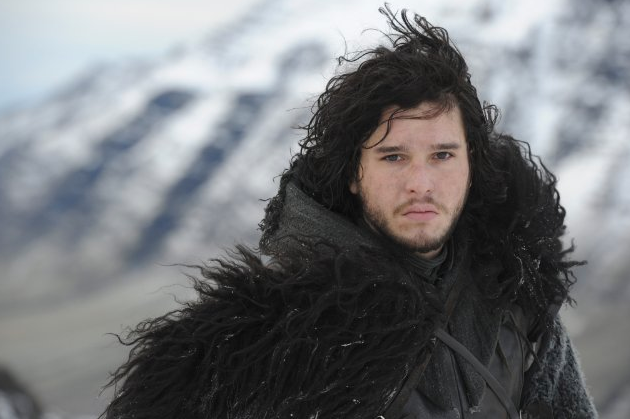 Oh, and this badass - Baelish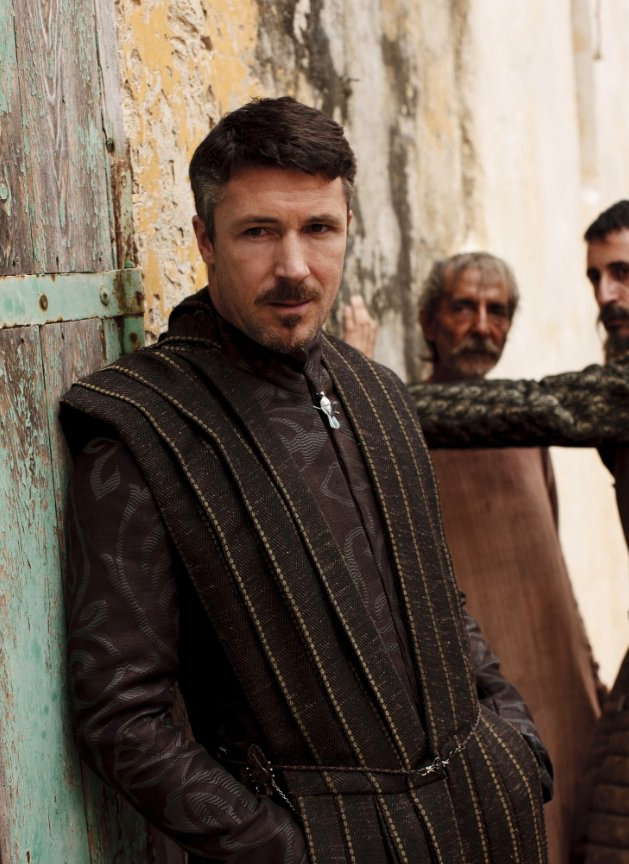 He owns a brothel! And there's just something about this character that I really enjoy. Let's hope he doesn't go rogue and turn out to be a different kind of bad guy.
Aaaaaaanyways...
My favourite part of the show (besides the hot guys losing their clothes from time to time) is the fashion. I love that Medieval style of long dresses, tunics and our idea of their heavily conceptualized jewelry.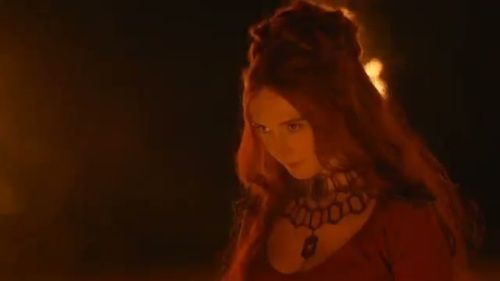 Yes, these are all photos of the Red Priestess Melisandre and so far, she has the BEST jewelry on the whole show - and we're only 2 episodes in, folks! Imagine what she'll be wearing later on in the season!! I can't wait!
What really started my infatuation was Gogo Blackwater's obsession with it when she posted these photos on
her Instagram
a while back:
GORGEOUS!! And then she posted HQ ones on her Flickr
here
and
here
! So beautiful and inspiring! I LOVE IT!! It makes me wish I had long hair again to have a base for those intricate braided pieces.
And then I remembered - I don't really need long hair - I can just buy it! In fact, I had bought a black synthetic braided hair headband forever ago that I had never worn. I originally planned to use it with my pink hair as a nice accent but I could never really figure out what to do with it. Enter
this post
by Kate at
Scathingly Brilliant
. Finally! Something I could do with my short hair
and
the braided headband! That's a win win right there.
Cut to: me in my bathroom getting for work yesterday morning with my black braid and some bobby pins. What was I humming? The
Game of Thrones
theme song, of course! I know, I know - it wasn't exactly part of my original outfit and I don't really have the fantasy aspect down just yet but I felt as though I was channeling a little bit of Gogo Blackwater's interpretation of Arya Stark. No, I'm not as pretty as her or have long hair like her or have access to hair falls and extra braids like she probably did for that shoot but I think I did a good enough job.
Not too bad. And I got lots of compliments at work. Now that I'm familiar with
this tutorial
for tucking hair into a headband, I'll be sure to incorporate my hair braid a lot more - and I might buy some different colour extensions to mess around with since I'm in desperate need of come colour. Maybe if the Red Priestess updates her schoolmarm-ish hair do, I might start channeling her. But I think I'll need to make her badass hexagon neck piece...I hope it's a lot easier to make than
the Satine
.
I will now leave you with this
Happy Thursday!