My bestest best friend in the entire universe - Double D - came to Georgia for a wedding and we had the pleasure of taking him to his favourite pizza place: Cameli's. There, he finally met Lauren and Chandler! We've been trying to get Lauren and Double D to meet FOREVER but it never ended up working out...until now! Success!
Double D shared with us his very inspirational wallet made out of recycled newspapers
The old man and I went to Holy Taco on Thursday and freaked out our regular server - he's used to seeing us on Saturday or Sunday around brunch time. LOL
I bought
The Neverending Story
on Blu Ray! BEST. PURCHASE. EVER.
I saw this gorgeous hibiscus at Whole Foods. I should've bought it but I probably would've killed it since I'm no good with plants...
Saturday was a busy day. I haven't been sleeping right - which is bothering me - so I've been working out in the mornings. My old man accidentally woke me on Saturday and we went for a walk around some construction sites around our area.
These were on top of a hill near some abandoned development sites. We have no idea what they're planning on building but we're hoping they finish out the road construction so that I can have a faster shortcut on my way home from work!
(Priorities, people!)
My Mondo Thera-Tee came in!!
Many many thanks to Lauren for telling me when they went on sale! There were only 300 made (on the first run) and I'm glad we both got one! But there's one thing that kind of makes me upset about the shirt. Actually, there are two things: 1 - The shirt is SUPER HUGE on me! I ordered an XL thinking it would fit okay but I should have gotten a large. No biggie - I plan on consulting with my sister to help me take it in the right way. I don't want to damage it or alter it but I'd love to wear it without it looking all weird, you know? The second thing: my old man joked around, when Lauren posted the design on my FB page, that it looked like Chowder. And now that's ALL I SEE.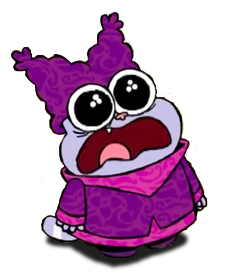 Chowder image aside, it's a freakin' sweet shirt! I hate that my signed card (with a very handsome portrait of Mondo himself) is creased. I'm still going to frame it though. But the question is: what frame? Hmmm...it has to be very Mondo-esque. Sounds like a custom frame job to me! Sweet!
How was everyone's Easter weekend?