Since Monday is our
Game of Thrones
day, I noticed something last night. Renley Baratheon is the total hipster king. I mean, look at that beard!
Don't get me wrong - he's dreamy and all (in a
Brandon Flowers
kinda way) but what makes him cuter? His boyfriend
Precious! If you didn't know that about Renley, sorry! It was a major surprise to us too since we don't read the books (yet). But since there's been a whole lotta boobs coming out this season, I'm hoping there's a whole lotta Renley and his BF for us ladies who like that kind of thing...You know - two cute boys making out. GET IT.
And since TV was full of repeats last night, I decided to start my super ultra mega catch up on RuPaul's Drag Race since it's down to the final 3. And while I LOVE Sharon Needles, Michelle Visage is my style icon. Girl. GURL. GURRRRRL
DAMN. Her boobs are always on point and she ALWAYS looks good. Case in point: her outfit during the "Frock the Vote" judging panel. GIRL.
LOVE!! I hope to be able to be all titties out (against Joanna Coles' wishes) by the time summer comes around that way I can say "I'm bringing Michelle Visage realness" when I wear my pink jeans and these shoes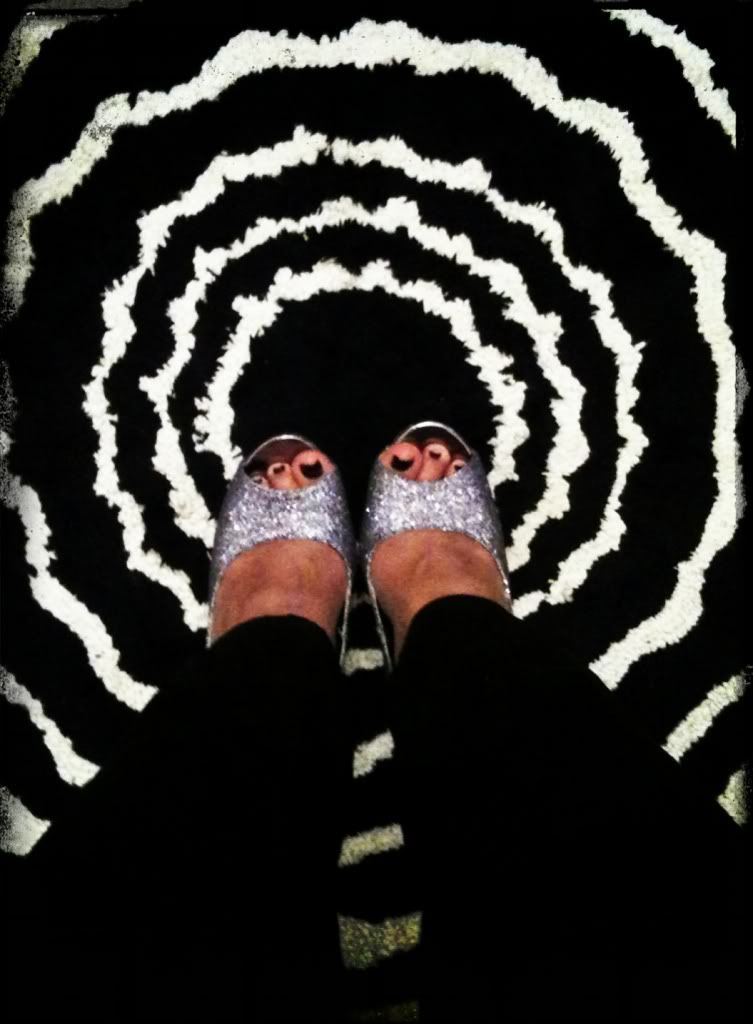 And get my hair to behave like this
And I hope I can get my boobies to behave like hers. Not gonna lie - I'm sure there's a whole lotta padding and tape involved to get that kind of perfection.
I'll just say it - I want to be just like Mama Visage. There. That was easy.
But that means I really need to find myself a Drag Mother to help me out in the makeup department. I mean, I'm no stranger around the makeup case but I really need help in the falsies and the contouring department. Yes, I'm terrible at applying falsies on my own but I always seem to get them on right if I'm doing makeup around other ladies (mainly my sisters)
Example 1:
The Mermaid Parade
last year
(with my step-sister in New York)
Example 2: Pride last year
(I applied my makeup at Oni's place before we headed to Piedmont Park)
:
And wouldn't you believe it - it's the same pair of lashes both times! HA!
I was able to do a Barbie pair a few years back on Valentine's but that was under the strict supervision of Lady LaLa
and
Oni. I don't know what it is but when I tried to apply my Barbie lashes for my Mom's birthday dinner, I had the WORST time. I'll get the hang of it soon enough. Practice makes perfect!
How was your Monday?