I've been seeing quite a few tutorials online for detatchable collars for a while now and after I liked one on Pinterest the other day, I decided I would finally try my hand at making one!
The first source of inspiration -
Marlena's tutorial
at
Rookie
. It was the first one I'd seen and I loved the Peter Pan candy collar!
Source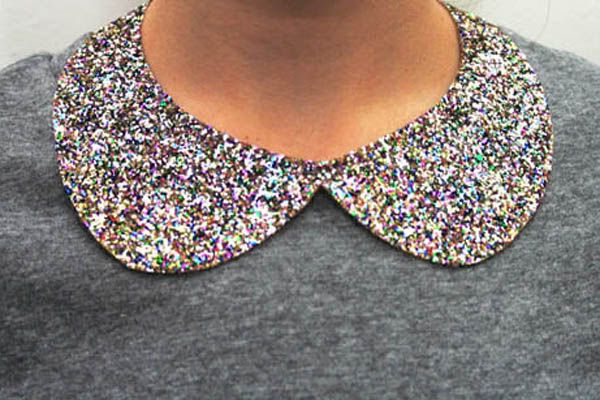 Source / Source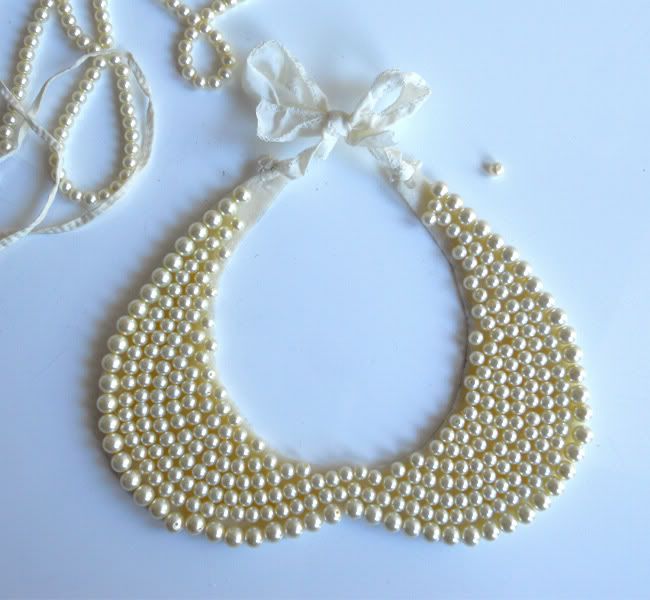 Source
After mulling over all the collars and assessing what materials I had available to me, I decided I would use up my white rhinestones on a black felt Peter Pan collar.
I simply followed the directions to the pearl collar for the stencil and the rest just fell into place! I just lined up my rhinestones along the edges and glued them down with some good ol' hot glue.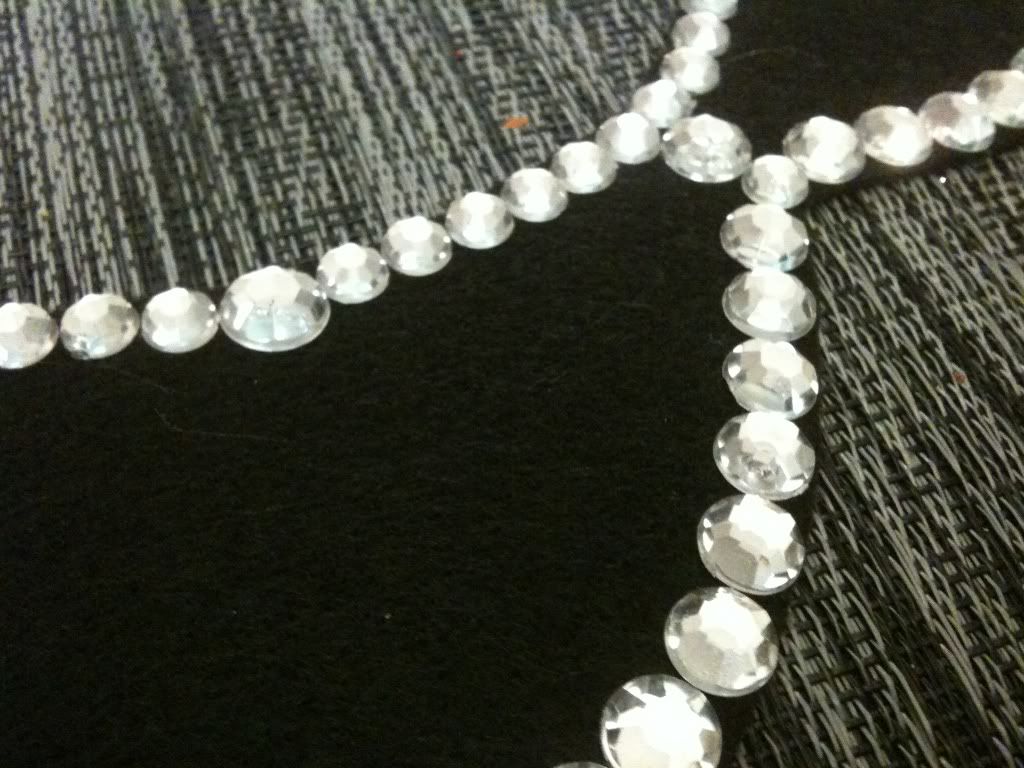 It still needs one little piece and that's just a matter of me finding my grommet tool so I can put some grommets in to tie the ribbons to tie it on and I'll be finished!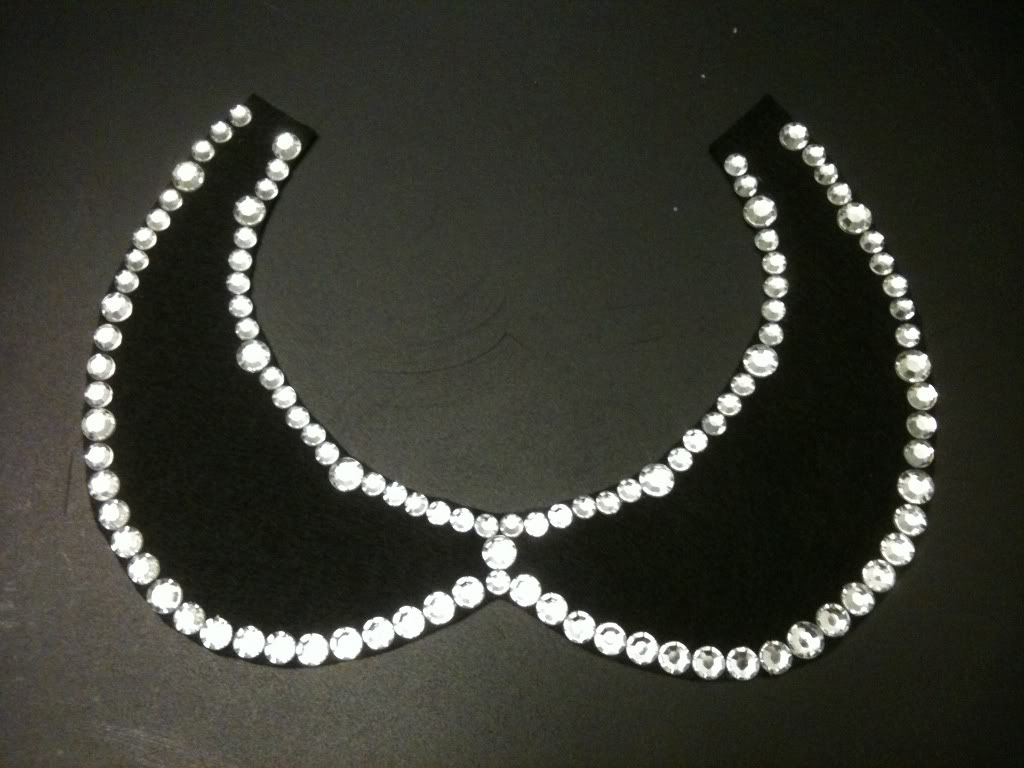 The second collar was made the same way except instead of the Peter Pan curves, I added points. I traced it onto some silver glitter vinyl, added jump rings, chain and a clasp and BAM! Cute glitter collar!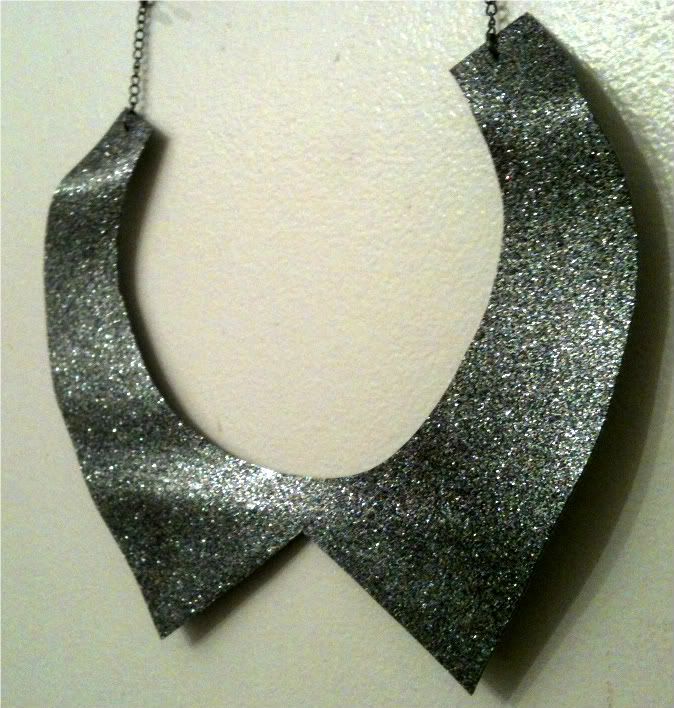 I'll admit - my real source of inspiration for finally making the jump was a pair of shoes I've been wanting for a while but I finally bought them - these cute Oxfords from Target.
Now to style them...what better accessory than a cute little collar to dress these shoes up or down! This look might even fit into a Mondo-inspired look. We'll see...
I'm trying not to go too retro with this theme or too Lolita but the Peter Pan collar makes that a little hard to avoid. Maybe it can turn into a not-too-preppy look for Spring? I feel like the shoes need knee socks and pleated skirts but I'll turn this into a Make It Work moment and see if I can break that preppy barrier...
Do you have any favorite items that inspire you to design accessories around them?
Katzi
S.L.Y.A.S.D.I.