Sorry for the lack of updates! I've been busy reading
The Hunger Games Trilogy
and I'm HOOKED. But I can put my books down for the Project Runway All-Stars finale, of course!
The Three Amigos are head to head TONIGHT and I'm so excited I can't stand it!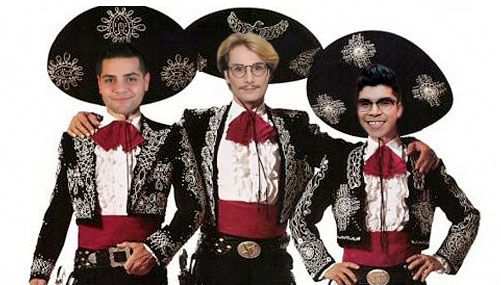 Photo credit: The super awesome Lauren
After last week, I'm just ready for Mondo to take it on home this time! If he doesn't I might have to write off PR forever. I know, I know - I've been saying that every season since Mondo lost buuuuuuutttt...THIS IS IT
(maybe)
. And secretly, I kinda want to see the wedding dress Austin was working on. Will it end up being a wedding dress with all the time constraints or will he transform it to something else? Hmmmm. We'll know in just a few hours!
Join us for all the live-blogging fun!